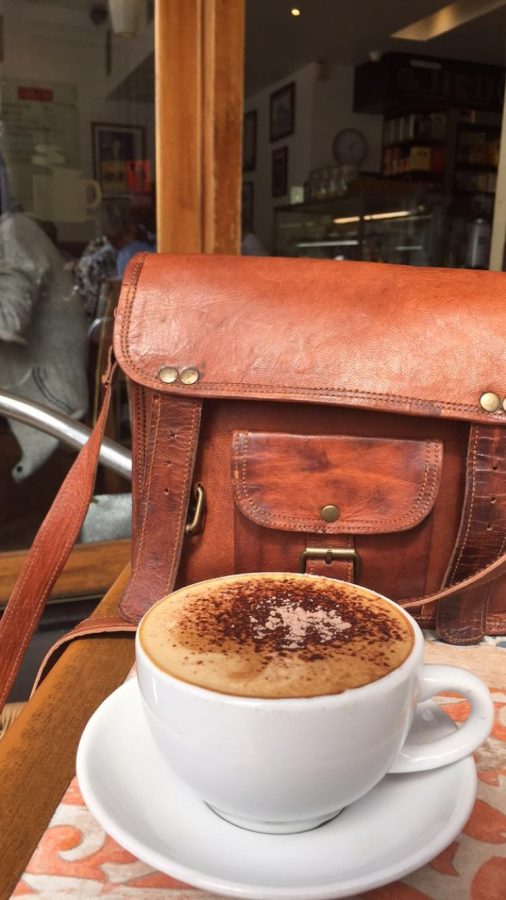 As I start to think about how I am going to pack up all my stuff back to come home, I know I am going to have to leave some valuable things behind. I am going to have to make a hard decision: do I bring home my clothes or pack my bags with all the wonderful food I have had here?
I know this isn't a food blog, but I am going to write about the incredible food I have had the pleasure of eating during my time here. If you ever find your way to Sydney, I would encourage you to hunt down these restaurants and try some of the local food.  
The Orient Hotel (Visited three times) 
It's the cutest little pub on The Rocks that serves the most outstanding fish and chips. You are guaranteed a cold drink with a fresh, hot plate of fish and chips, with the added bonus of a great view of the Harbour. How much better does it get?
The Chili and Spicy Restaurant (Visited twice) or Neptune's Palace 
If you are not a fan of fish, try some of the most authentic Chinese food that Sydney has to offer instead.
When you first enter The Chili and Spicy Restaurant, you are greeted with a cup of Chinese tea along with a menu that contains pages and pages of dishes. You can pick anything on these menus and it will be good. The waitress and waiters are always enthusiastic to answer any questions you may have or give you suggestions on what to get.
The only thing you need to make sure of is that you know how to use chopsticks. They do not give you forks.
Pancakes on The Rocks (Visited three times) 
The most important advice I can give anyone about travelling is to be willing to try the hole in the wall restaurants because they are often the best. 
If you are looking for something to help with your sweet tooth, then this is the place to go. I never leave here hungry, and I am always satisfied. They serve pancakes with ice cream on top, and they have a wide variety of flavors. Whoever decided to put ice cream on pancakes is now my best friend. 
Tim Tams (Eaten more than I can count) 
I cannot even describe how amazing these little blocks of chocolate are.
I can eat a whole pack in one sitting, and I don't even regret it afterwards. You get addicted to them, and since they are shelf staple, everyone can guarantee that I will be stuffing my bags full of these delightful treats. 
When you travel, don't be afraid to try the local food and explore different restaurants that you may not be familiar with. Restaurants and unfamiliar foods can be hit or miss, but it is always worth trying. 
Cheers! 
Collegian Australia Abroad Blogger Michelle Buser can be reached online at blogs@collegian.com or on Twitter @buser_Michelle.