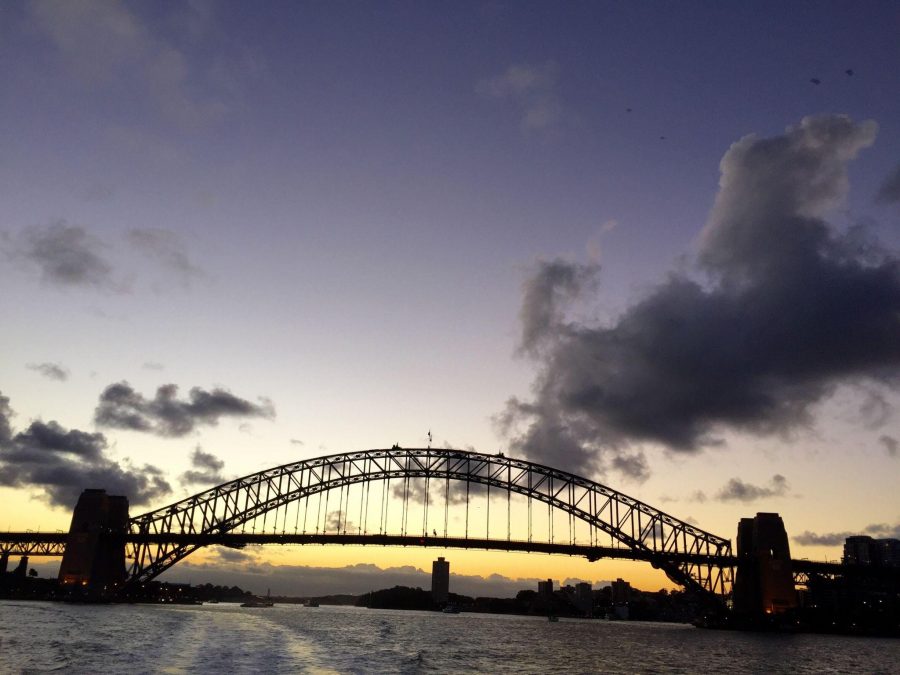 I am now half way through my study abroad experience in Australia. Before I start planning adventures for the rest of my time here, I've needed some time to process everything I have already accomplished. I have checked many things off of my study abroad bucket list!
See Australian animals √
I got the opportunity to touch a Kola and a Wallaby! They are the cutest animals and it is very hard not to take them home with you. I have also had the pleasure in being able to see kangaroos, a tasmanian devil, a crocodile and a platypus. 
See an opera at the Sydney Opera House √
I had the amazing opportunity to see the Pearl Fishers at the Sydney Opera House. I loved every minute of it, even though it was all in French.
They were kind enough to have a screen with English subtitles on it, so we were able to understand what was going on. I will never forget this amazing show!
See the beautiful nature Australia has to offer √
I have hiked two national parks and parts of the rain forest. The most breathtaking view yet has been the Blue Mountains. I do not think these should be called mountains, but they were still beautiful. To put it into perspective, the Blue Mountains sit at an elevation of 4,000 feet and the Colorado mountains sit at an elevation of 15,000 feet. I have also seen ten beaches in total. Each and every one is as beautiful as the last. 
Try different beers and adult beverages √
One thing that I am getting used to here is being able to drink legally. I have had a wide variety of alcoholic beverages ranging from a $5 bottle of wine to a $2o cocktail. Here in Australia, they have the best tasting beers!
See all Sydney has to offer √
I feel as if I know Sydney like the back of my hand. Whenever I have a spare second on the weekends or weekdays, I find myself wondering around the city. I have seen the ins-and-outs of Sydney by walking and biking.
I think it is important to be able to travel while you are studying abroad, but I also find it equally important to get to know the place you are living. If you are constantly traveling around, you never get the full experience on what it is like to truly live abroad.  
Try coffee in Melbourne √
One thing that I heard about once I landed was how great the coffee in Melbourne was. I am now able to confirm that the they have some of the best tasting coffee that I have ever had, besides maybe in Holland!
Even my friend who doesn't like coffee said it tasted good. That's saying something! The coffee was great and the city was beautiful.
What's next?
This is not the end of my to-do list while I am here in Australia! During the month of May, I am really going to be buckled down doing school work but in June things get a little more exciting. 
My sister arrives June 2We are traveling to the Great Barrier Reef in mid June I am traveling to Alice Springs, Uluru and Perth in late June 
Stay tuned
Cheers!
Collegian Australia Abroad Blogger Michelle Buser can be reached online at blogs@collegian.com or on Twitter @buser_Michelle.