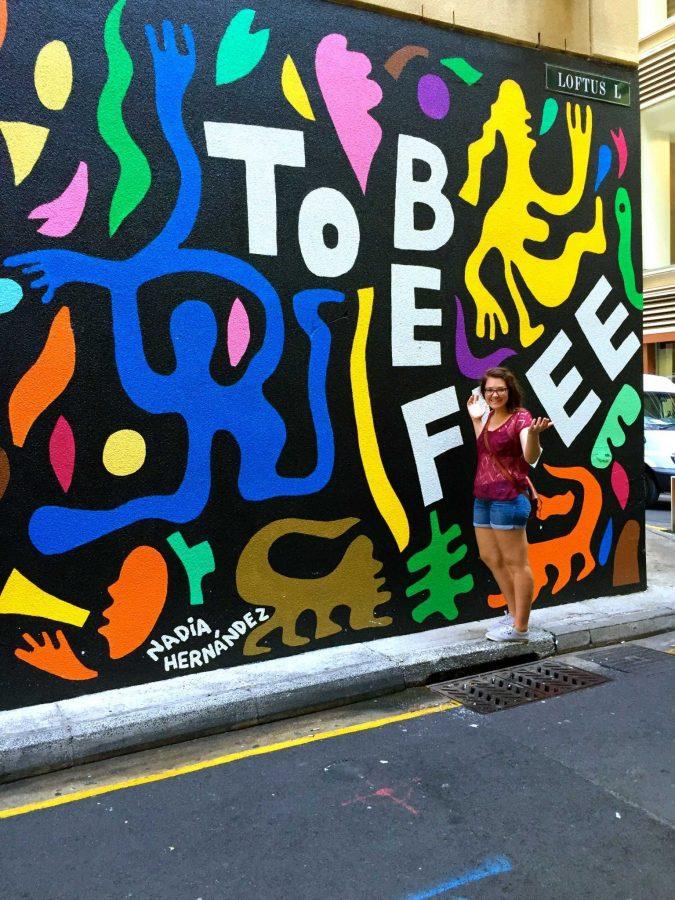 When we go to new places to vacation, study or work, we are always thinking about what pictures to upload on Facebook or Instagram.  We put a filter on them and then we upload the picture with a clever caption and some hashtags. Then, we wait to see how many likes the photo receives.
Was the trip as perfect in reality as it was on social media?
The answer most of the time is no. The situations are often far from perfect. Here are four situations that look good a social media but are anything but perfect. 
1.That Beautiful View Though
Social Media (Photo Courtesy Michelle Buser)
Reality (Photo Courtesy Jay Yohe)
This photo received many likes and comments about how beautiful the view was. Yes, I do agree this is an amazing view, but the photo that didn't get posted was the one with us hiking on a 2-foot-wide trail for four miles on the side of a road, and the caption didn't say, "we had to climb over a guard rail and down a steep cliff to get to this spot because we didn't plan our trip out." The trip looked planned and well-executed to the people on social media, but it was far from ideal.
2. The Beach Day
Reality (Photo Courtesy Jay Yohe)
Social Media (Photo Courtesy Michelle Buser)
The beach day is always portrayed on social media as being a super relaxed day that allows you to read a book and work on your summer tan. Maybe the situation I just described is a reality for some people, but for most, I can bet it is not. Beach days seem to be the most hectic days beside the hour that I get to swim in the water. I posted a picture of me relaxing on the beautiful beach Umina, but in reality, by the end of the day I had no tan, I didn't get any of my reading done and I looked like the guy on the right. You and your belongings are always covered in sand; it gets everywhere! 
3. Packing
Social Media (Photo Courtesy Justin Klubnik)
Reality (Photo Courtesy Michelle Buser)
Packing seems so organized and easy on social media! We all try to use those handy dandy packing hacks we find on Pinterest but come to find out they usually don't work. A picture of my packing is on the right. 
4. Everyday Looks Exciting
Social Media (Photo Courtesy Michelle Buser)
Reality (Photo Courtesy Michelle Buser)
When you are traveling abroad, everything looks exciting and new to the people who are on the outside. But, little do they know you have days where you're bored. The difference is, people don't post about the boring days so they don't seem to happen. It constantly looks like people are discovering cool things and are exploring every single day, but we all know that people are people and we all need alone time and a lazy day every once in a while.  
Those photos that are never posted on social media are often the ones that  have the best stories behind them. Keep in mind that traveling is never going to be perfect but it is definitely worth it!
Cheers! 
Collegian Australia Abroad Blogger Michelle Buser can be reached online at blogs@collegian.com or on Twitter @buser_Michelle.