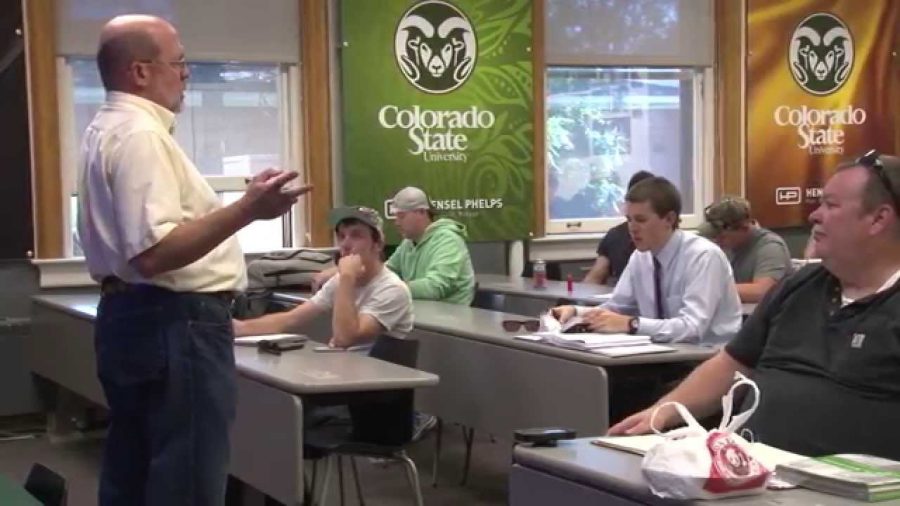 Feb 4, inside Clark C, you were dropping knowledge.
You, of course, already knew this.
How could you not? As the good, participative, attentive, student you are, you could not help but share your profound thoughts with the 200 students you shared that space with.
You hadn't really thought about what you were going to say, but you went ahead and said it anyway.
Go you.
But, what you didn't know, is that your classmate was actually dying to interrupt you.
Just two rows away from you, a junior political science major started suffering from shortness of breath and acute exasperation as soon as you started talking.
As your contemplations went on, his distress continued and he nearly melted down entirely.
"I saw the kid who wanted to interrupt the student that was speaking," a fellow student said. "I'm not sure if he wanted to correct her or just contradict her, but it was clear that the student was actually dying from not talking."
This student had spent most of the period on Twitter, but decided to tune in for the most dramatic moment of the class.
"He wanted to talk so bad, I saw he was rolling his eyes, huffing loudly, and he even let some dismissive laughs out," the student said. "It's really quite amazing he made it through her whole spiel without dying."
Authorities have confirmed that your classmate will probably recover, but will have a hard time making it through one of your speeches again.
He is officially at risk for a full-blown disruption next time you speak.
In other news, your professor is gracefully hiding her disgust for you after you followed a self-impressed, convoluted tangent with a question that could have been answered by her color-coded syllabus she so thoughtfully compiled for you.
She is patiently awaiting her retirement.
Collegian Satire Blogger Tatiana Parafiniuk-Talesnick can be reached online at blogs@collegian.com.