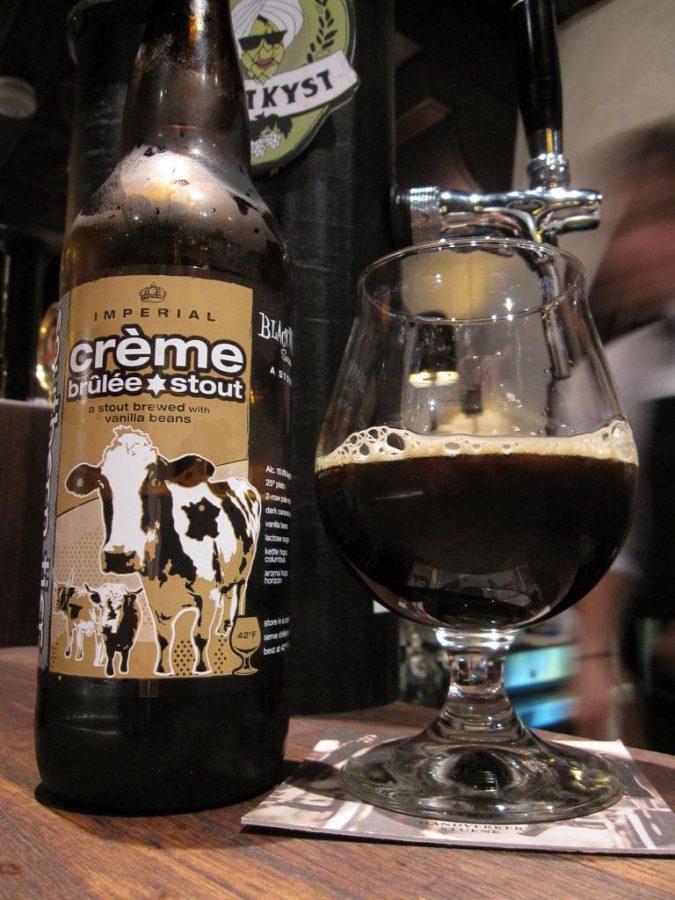 Video by Gabe Pocrass, CTV 11.
The beer I reviewed this week was quite literally called "Crème Brûlée Stout." I guess, with such a creative concept, you can afford to keep the name pretty plain; It sells itself! The people behind this beer are Southern Tier Brewing Company who come out of Lakewood, New York (not Colorado), and they started in 2002.
Needless to say, the title alone caught my eye, so I figured, why not review it? This beer is typically served in a Tulip glass and it has an ABV of 10 percent, and I could definitely feel it toward the end. The style of this beer is an American Imperial Milk Stout and the brewery has been brewing it since 2008. From first looking at it, it was lightly carbonated and it had a very dark blackish-brown color to it. For a Milk Stout, I would expect this.
Upon smelling the beer, the main aromas (yeah, I said "aromas") were vanilla, custard, caramel and brown sugar. The strange part about this was that the beer did not have any brown sugar taste, nor did it really have any brown sugar in it at all. It just had a brown sugar smell and I would say it worked well for the beer because I was fine with it.
The flavors of the beer, as you can imagine, tasted like Crème Brulee. There was caramelized sugar, vanilla and custard – all blended together with a creamy-milky stout taste. It had a slightly bitter after-taste that I didn't expect, but it wasn't a hoppy bitterness, it was a sweet and dry bitterness. This went away pretty fast though.
After getting about half way into this beer, two things went through my head.
First, I was actually really impressed with how much custard flavor I could taste. I feel like that specific flavor would be hard to extract and put into a beer, especially one so complex and high in alcohol percentage, but it worked and it was delicious.
The second thing that went through my head was bad, unfortunately. I started to taste the alcohol in the beer pretty clearly. It was a malty/alcohol flavor and it made it hard for me to drink toward the end. I know I should have expected this from a 10 percent ABV beer, but it was still a big turn off for me, and it really slowed me down. However, this could have bothered me more than the usual person because The Mayor of Old Town rated it a 7.85 out of 10. I, on the other hand give it a 7.1 out of 10.
Collegian Beer Reviewer Gabe Pocrass can be reached online at blogs@collegian.com.