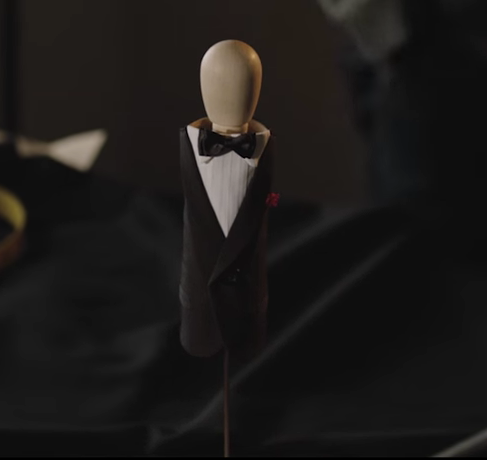 Make Netflix and Chill a black tie affair. And for a PSA, boys, please derobe your member before use, your lady will thank you later.
"A new tuxedo designed for the male sex organ puts "de boner" in debonaire.
The aptly named "Tux," is a one-size-fits-all penis product. It is hewn from satin and comes with a bow tie.
Created by Lelo.com, a Stockholm-based sex products company, this tuxedo for the tallywacker stays on the shaft with the help of a band that, to quote the website, "slips comfortably behind the male undercarriage."
The ballsy product came during a discussion about the gap "between the expectations for women to dress sexy and the expectations for men," Lelo CEO Steve Thomsen told The Huffington Post."
To read more, click here.