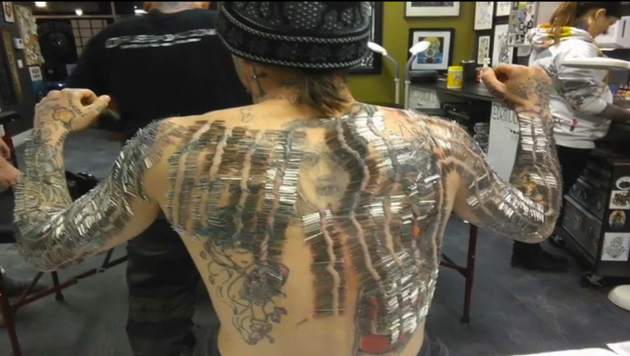 Many people were attempting to be more holy for the holidays, but this guy takes it to a whole new level.
"Talk about waiting on pins and needles. A human pin cushion in Calgary, Alberta, recently attempted to break a world record by having 4,745 needles stuck into his body, according to Newsivity.com.
Now Matthew Menczyk has to wait up to three months to see if the record attempt sticks. Menczyk, 27, made the record attempt on Dec. 22 with the help of body modification expert Russ Foxx, 32. The goal? To break the Guinness World Record for "Most Surgical Needle Piercings In One Session.""
To read more, click here.