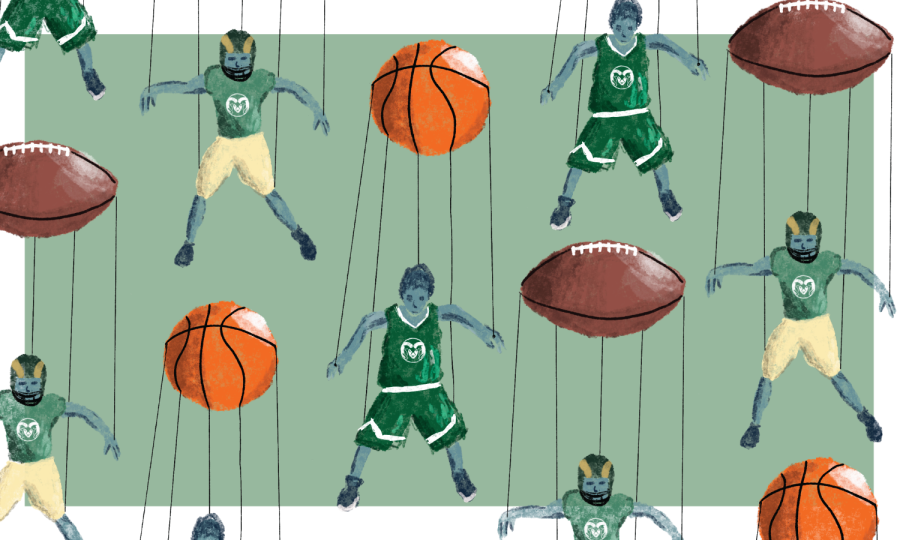 Charlie Cohen
As the conversation surrounding mental health in athletics continues to gain traction nationwide, The Hidden Opponent aims to start that conversation at Colorado State University.
The Hidden Opponent was founded in October 2019 as a nationwide nonprofit organization dedicated to addressing the stigma around the topic of the mental health of athletics. Since then, chapters have popped up on college campuses across the nation, including here at CSU. 
Maggie Smith, a track and field athlete at CSU, was responsible for bringing the organization to Fort Collins. Smith founded THO at CSU as a registered student organization in March 2022 and has acted as the president since.
"As an athlete, I wanted to see more of my teammates talking about what they're feeling, talking about their struggles," Smith said. "In my experience, I've found that in athletics specifically — where we're trained to be tough — there's an even larger barrier to talking about it. It was one of the biggest reasons that I wanted to found this club at CSU."
The data backs up Smith's experience. One 2019 ScienceDaily report suggests "stigma is the main reason why athletes with mental health issues don't seek the help they need." Despite this, it's becoming more common for athletes to speak out about their experiences with mental health. Professional athletes such as basketball player John Wall and tennis player Naomi Osaka are recent examples of athletes who have discussed their experiences publicly.
"Having prominent athletes talk about their mental health has really been a huge catalyst for positive social change in terms of mental health stigma," Smith said. She hopes it's a trend that will continue.
THO at CSU holds meetings twice a month that act as a space for athletes to get to know each other, share their struggles with mental health and communicate any questions or ideas about mental health support for athletes on campus.
"One of my biggest focuses for the group (is) I want it to be open to everyone: club athletes, NCAA athletes, retired athletes, intramural athletes and even just students who are passionate about mental health advocacy," Smith said. "It's been awesome to connect with athletes across sports and divisions."
Malcolm MacDonald, CSU lacrosse captain and new THO athlete ambassador, decided to join the organization after being introduced by a teammate and reevaluating his own mental health.
"Last year, mental health wasn't really something I prioritized," MacDonald said. "But over the summer, I took that first leap to see a therapist, and it was pretty life-changing for me. It caused a lot of change and trickled down to other parts of my life."
This year, the organization is planning multiple community outreach events, including working with a few CSU athletic programs to host mental health awareness games and the CSU Health Network to hold a suicide prevention training. These will be aimed toward athletes but open to anyone who's interested in being involved.
According to Smith, the program is also looking to begin a mentor and outreach program for local high school student athletes with the purpose of beginning the conversation about mental health before those athletes go off to college.
"It will allow our student-athletes to be leaders not only on our campus but in our community," Smith said.
Ultimately, the effort to destigmatize mental health goes beyond athletics.
"Mental health should be a communitywide topic of conversation," Smith said. "I think having coaches, professors and mentors in our community being aware of mental health struggles is super important."
"You're not weak or any less of a person for recognizing these things that you have going on," MacDonald said. "It's a step that I didn't take until recently, and I've seen the change that it can make."
Reach Kaden Porter at sports@collegian.com or on Twitter @kqporter5.