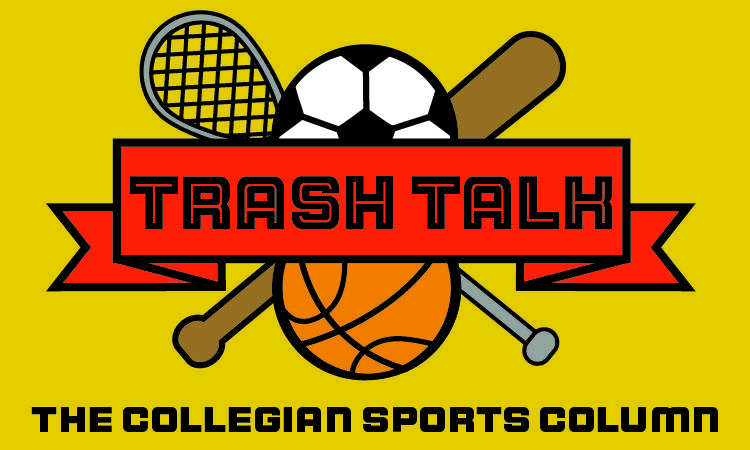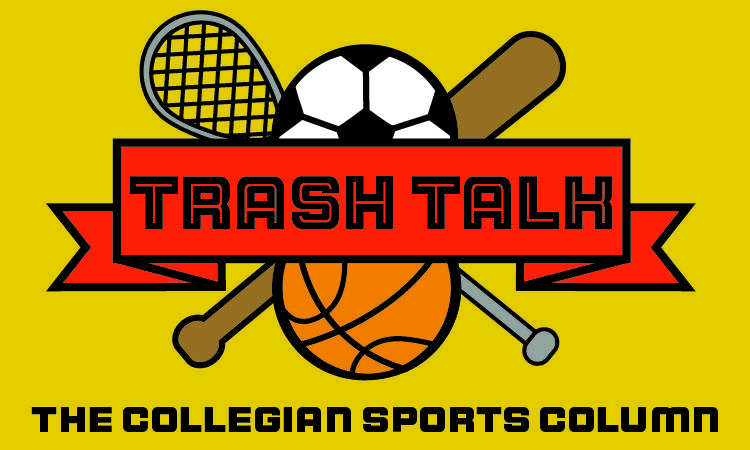 In the words of Michael Jordan, "I'm back."
Even the greatest in the game need a break — Jordan played baseball, and I hit the books. But as senioritis takes a gripping hold of all of us graduating in May, and with the Sweet 16 on the horizon, it seemed like the perfect time to retake the mantle of The Collegian's resident gambling guru as I strive for mediocrity in this week's picks.
March sadness is in full effect.
— Scott Nies (@scott_nies98) March 21, 2021
Brackets are long busted in this year's March Madness tournament, but we will come in humble in an attempt to appease the college basketball gods. A mere three picks will be listed from this week's Saturday slate; nothing more, nothing less. 
Sports betting has provided me with added levels of entertainment, but only because I bet within my means. If you feel you need help, call the National Problem Gambling Helpline at 1-800-522-4700.
No. 12 Oregon State University vs. No. 8 Loyola University Chicago
Spread: OSU +6.5, LUC -6.5
Moneyline: OSU +225, LUC -278
Over/Under: 125 points
Ah yes, the classic 12-seed against an eight-seed Sweet 16 matchup — clearly one everyone saw coming. Oregon State University is arguably the hottest team in college hoops right now after their late-season surge to win the Pacific-12 Conference men's basketball tournament. Averaging 70.9 points a game, the Beavers offense is peaking at just the right time.
The Beavers' two tournament wins have been quite convincing as well, which gives the indication that they have no plans of slowing down. That being said, Loyola University Chicago will be, without question, one of the biggest defensive challenges the Beavers have faced so far.
The Ramblers are only giving up 55.8 points per game, which could put some water on the Beavers' fiery offense. Sometimes strong defensive teams struggle to put together consistent offensive performances, but that has not been a problem for the Ramblers. This Loyola team has put up 71 points in both of their tournament games and looks to be emerging as one of the better two-way teams left in the tournament.
Verdict: Over 125 points. I think taking the over is the safest bet here. Both teams will have had a couple of days' rest and will come out fresh. Could the Loyola defense lock down the Beavers? Absolutely, but one team will have to hit its stride in order to move on to the Elite Eight, and 125 points is low enough that this seems like a promising hit in my book. 
No. 15 Oral Roberts University vs. No. 3 University of Arkansas
Spread: ORU +10.5, UA -10.5
Moneyline: ORU +350, UA -500
Over/Under: 159.5 points
Oral Roberts University is the biggest Cinderella story left in this tournament. Loyola is a good team, Syracuse University is a good team and Oral Roberts is clicking on all cylinders right now, but no one truly expected them to make it this far — if you did, you are probably clairvoyant.
Everyone loves a crazy narrative in March, and Oral Roberts is certainly that. If they upset the University of Arkansas, it will be one of the most incredible runs in March Madness history, which is exactly why I think their luck has finally run out. 
However, when looking at each team's big three, there is not a lot that separates them on paper. Arkansas and Oral Roberts both have a powerful inside presence in the form of Justin Smith and Kevin Obanor, respectively. Both teams also have guards that are the motor behind their team's offensive efficiency. Arkansas' Moses Moody is averaging 17.1 points per game, and Oral Roberts' Max Abmas is averaging 24.5 points per game.
Verdict: Oral Roberts +10.5. A spread of 10.5 points is huge in a Sweet 16 matchup, and while I don't think the Golden Eagles will pull out their third upset, I definitely don't think they'll get blown out. 
No. 11 Syracuse University vs. No. 2 University of Houston 
Spread: SU +6, UH -6
Moneyline: SU +200, UH -250
Over/Under: 139.5 points
To the three, maybe four, people that actually read these, you may be wondering: Where are the upset picks? Isn't that the biggest allure of March, when the expectedly dominant teams fall?
The most puzzling aspect of this game is that both of these teams are very much dominant. I have long believed Syracuse was under-seeded in this tournament, and with their most recent two wins, I am heavily bought into the confirmation bias that is presented before me.
The X-factor is Buddy Boeheim. The Syracuse guard scored 25 points and shot 46.2% from deep against West Virginia University. Is the University of Houston a phenomenal defensive team? Yes. Do they hold teams to 28.3% from 3-point range? Also yes. But that will not deter me from crusading for Boeheim's brilliance. 
Verdict: Syracuse moneyline at +200. I love it, you love it — let's see a double-digit seed make the Elite Eight. 
Scott Nies can be reached at sports@collegian.com or on Twitter @scott_nies98.