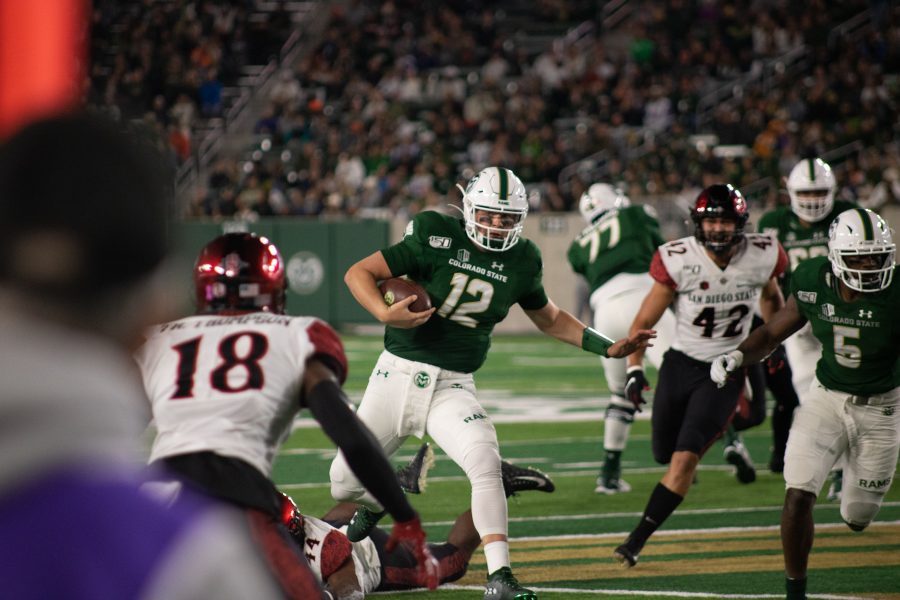 Devin Cornelius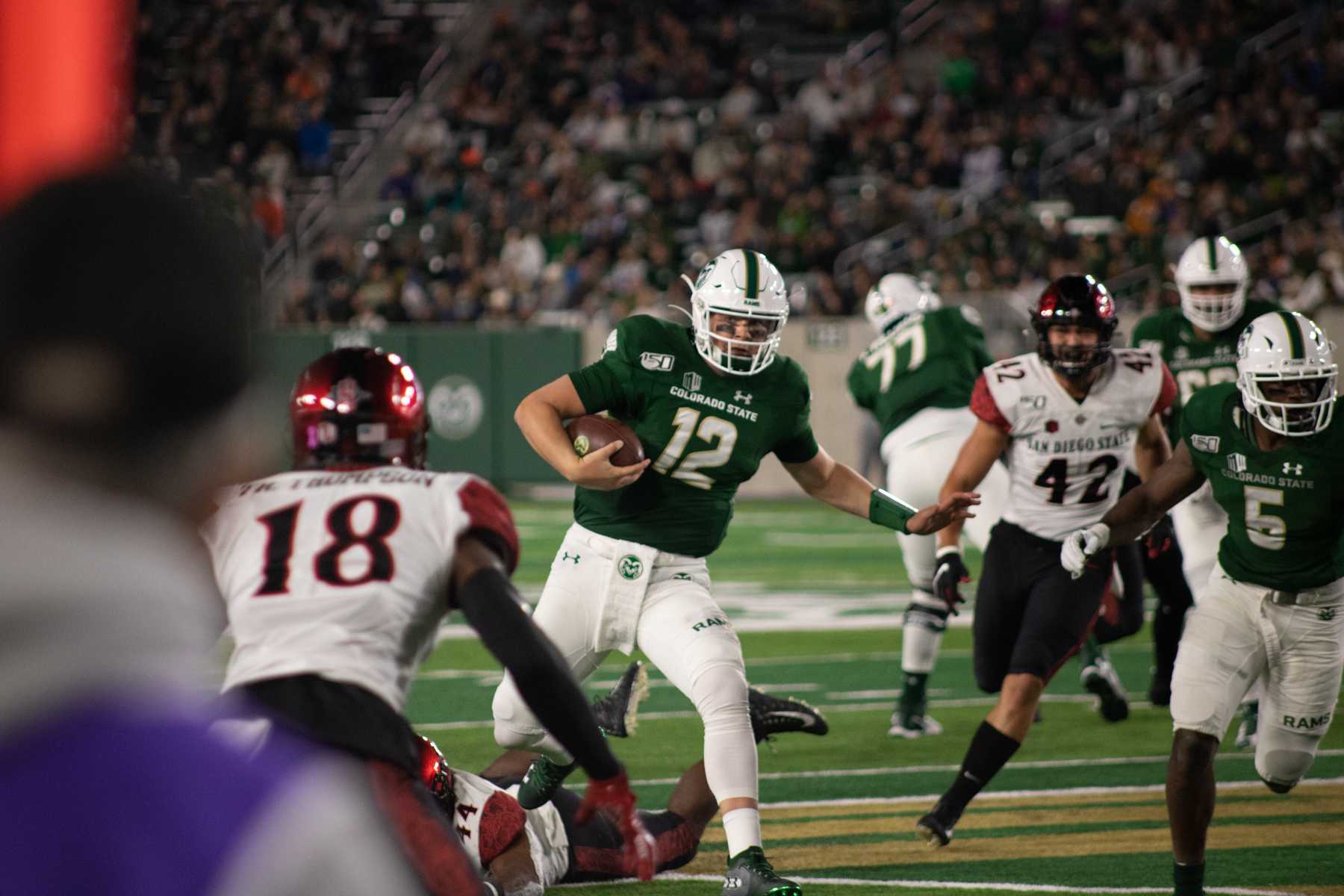 "You come out with plans, and sometimes your plans don't really exactly fall in line with what you want," Colorado State University running back Marcus McElroy Jr. said in the postgame press conference following CSU's 29-17 loss to San Diego State University.
The Rams knew this would be a tough contest, especially since they were going into this game missing more than 16 players due to injuries and issues related to COVID-19, according to 9News. It ended up being the woes of special teams that would continue to plague the Rams in Saturday's contest against the Aztecs.
We've got a lot to work on, and we're going to keep working to correct those things and keep developing our football program," -Steve Addazio, head coach
Unfortunately for the Rams, the blunders of the special teams unit occurred early in the second quarter.  In just under a two-minute span, the Aztecs returned a kick off 94 yards for a touchdown and on the next drive returned a punt 58 yards for a touchdown. The Rams quickly found themselves down by 17 points as the game began to reek of an outcome similar to the Boise State University game. 
Instead, the Rams offense flipped a switch and marched back down the field. Running back McElroy found the end zone on back-to-back drives; this would be his second career game with multiple touchdowns.
McElroy's second touchdown was a grit-fueled, tackle-breaking assault of a run against the Aztec defense. McElroy shrugged off three defenders as he ran for a 37-yard touchdown. Despite being down big early in the game, the Rams only trailed 23-17 at the half. 
Mama there goes that man! 😱@marcusnochill
📺: @CBSSportsNet pic.twitter.com/7OEpwqGkYZ
— Colorado State Football (@CSUFootball) December 5, 2020
Unfortunately, CSU's offense seemed to stagnate as the clock ticked on through the second half. Quarterback Patrick O'Brien, normally an extremely competent passer, struggled to connect with his receivers throughout the game. The Rams went into this game averaging 218 passing yards per game. O'Brien finished the game with just 114 passing yards. 
O'Brien threw a costly interception two minutes into the fourth quarter, ultimately resulting in an Aztec field goal. This would be SDSU's second field goal of the quarter, which ended up being the only points scored in the entirety of the second half.  Todd Centeio would then take over quarterback duties for the remainder of the game.
Although, O'Brien was not having a game up to his usual standards, putting in a run-first quarterback while down by 12 points was a questionable decision by Addazio. Centeio would finish the game with 30 passing yards and, surprisingly, zero rushing yards. 
A silver lining to the loss was a much improved CSU defense. In past games this year, the Rams have seemed lost in the secondary, as they gave up an average of 290.3 passing yards per game, but they gave up just one touchdown and 130 passing yards against SDSU. Similarly, the Rams held the normally threatening Aztec run game to just 117 yards.
"We've got a lot to work on, and we're going to keep working to correct those things and keep developing our football program," head coach Steve Addazio said. Fortunately for Addazio, he has one more opportunity to do just that.  
Four games into the season, the Rams have one win, three losses and three canceled games. With just one game left on their slate, CSU will take on Utah State University in Fort Collins on Dec. 12 for the last game of the year. 
Scott Nies can be reached at sports@collegian.com or on Twitter @scott_nies98.