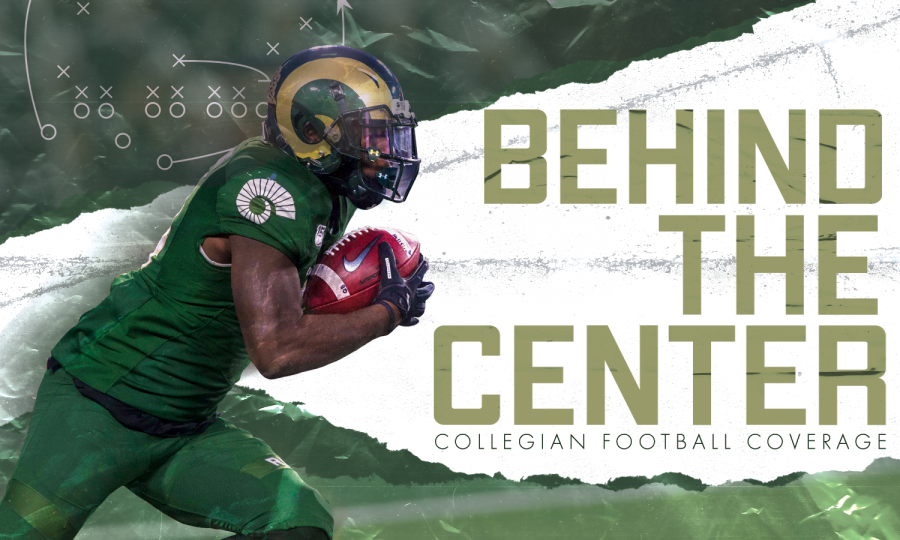 Fans of Colorado State University football had their hearts broken on Tuesday, Oct. 20. Anticipation was high for the CSU football game scheduled for Saturday at Canvas Stadium against the University of New Mexico. Fans would get a look at the fresh CSU football team led by new head coach Steve Addazio.
After abysmal seasons with Mike Bobo at the helm, having an overall coaching record of 28-35, CSU needed a change at the head coaching job. The new coach from Boston College breathed new life into CSU's less than adequate football program. However, on Tuesday, news broke that the Mountain West would cancel the game. Fans will have to wait another week for CSU's next scheduled football game, away from home at California State University, Fresno on Oct. 29.
"Due to the prevalence of COVID-19 in Bernalillo County and in accordance with state guidelines, (the University of New Mexico) is unable to participate in the game on Oct. 24 at (Colorado State University)," a Mountain West tweet read. "The (Mountain West) is canceling the game and declaring it a no-contest. There is no plan to reschedule the game."
The cancelation occurs because the county in which Albuquerque, New Mexico, is located has seen high numbers of COVID-19 cases; a state ordinance isn't allowing large gatherings of people nor the performance of the athletic team for now. Football teams obviously have large numbers of players, and for this reason, they will be unable to play. The Lobos also had eight players and an assistant coach with positive COVID-19 test results last week. 
The news is devastating for the Rams, who were hoping to come out of the gate with a statement win. CSU was favored by 16.5 points against the Lobos, according to ESPN.
"We were ready to play, set to play and the best thing for us would have been to play." -Steve Addazio, Colorado State University football head coach
CSU's season now stands as a seven-game season rather than the originally anticipated eight performances. The Mountain West's opening weekend is Saturday with eight straight weeks of play, meaning there likely isn't time to add another game.
There were rumors that attempts to find a new opponent were explored but nothing came to fruition. 
Steve Addazio says that they explored the option of trying to find a different opponent for this week but it didn't work out. #CSURams

— Justin Michael (@JustinTMichael) October 21, 2020
The Rams have grown accustomed to scheduling misfortunes and adaptations in the pandemic-struck season. They have had practice and scrimmage cancelations due both to not having enough players because of COVID-19 and unsafe playing conditions caused by the smoke from the Cameron Peak wildfire. 
This unfortunate setback will have an effect on the team: having a season opened away from home is less than ideal, but this setback won't stop CSU football from building a successful program.
Junior cornerback Rashad Ajayi was vocal about the path forward, saying, "It's frustrating, but you've just got to keep going. … You just keep focus on the next opponent."
The Rams' new season opener will be on Oct. 29, when they head to Fresno State. The battle against the Bulldogs may very well be a fun one. Both teams finished with 4-8 overall records last season. Expect to see rusty parts on both sides of the ball because of the prolonged off-season.
CSU has overcome Fresno State their past three exhibitions. Ram fans will hope that the winning experience against Fresno and the tough hard-nose brand of football that comes with Addazio will be enough for CSU to start off this season with a win. 
Fort Collins fanatics will now have to wait until week three, Nov. 5, to head to Canvas Stadium and watch CSU play at home against the University of Wyoming. 
Bailey Bassett can be reached at sports@collegian.com or on Twitter @baileybassett_.