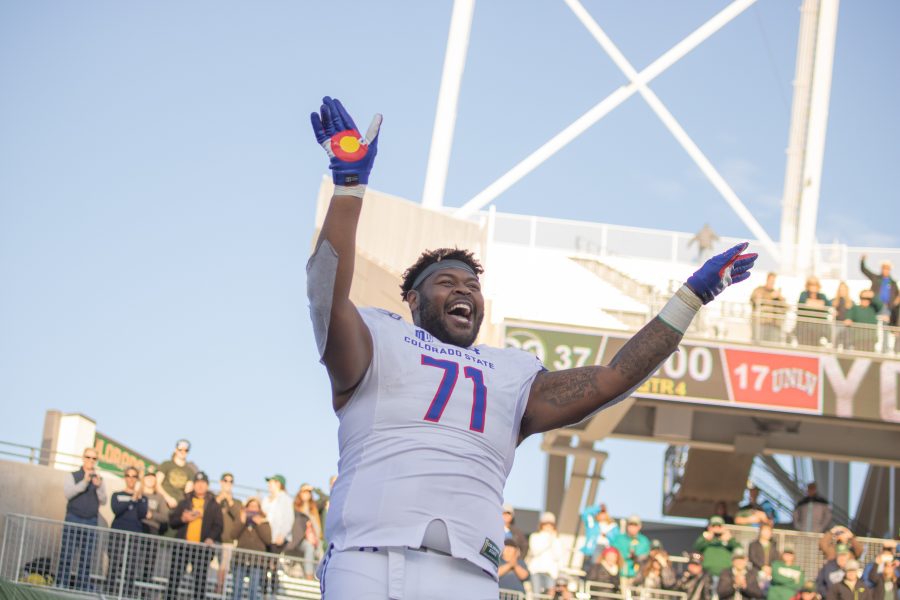 Devin Cornelius
Colorado State University football is back and the Mountain West has settled on a shortened, eight-game season due to COVID-19. The schedule for CSU is unique, as they will only be playing conference opponents and will be playing well into December.
The Rams have a new coaching staff and a bunch of new starters. After a somewhat disappointing era under Mike Bobo, the Rams look to turn the page and improve with Steve Addazio at the helm.
There were highs and lows last season. A three-game win streak gave fans hope, but those wins came against bottom dwellers in the Mountain West, and CSU ultimately finished with a 3-5 conference record in 2019. Today we look at the 2020 schedule for Addazio and company and predict the record for CSU.
Week 1: New Mexico
Prediction: Win
University of New Mexico was the worst team in the conference last year, not winning a single game and getting blown out 35-21 by CSU. Ram fans can expect a similar outcome in 2020, as New Mexico hasn't improved much, and CSU brings back a similar squad on the depth chart.
Last season's matchup against the Lobos was an offensive explosion and one of the best games for quarterback Patrick O'Brien and wideout Warren Jackson. O'Brien had 420 yards and three touchdowns while Jackson had 214 yards and two touchdown receptions. Jackson won't be performing in this season, as he opted out to prepare for the NFL draft, but if O'Brien can put up another big game, the Rams should start the season with a major confidence booster.
Week 2: Fresno State
Prediction: Win
The Rams have a legitimate chance to start the season off on a hot note that can carry them into the rest of the season. Arguably, their two best offensive showcases last season came against their week one and two opponents this season. The Rams beat Fresno State 41-31 last season, and Marcus McElroy had two rushing touchdowns on 132 yards. McElroy is back and now has a running-minded head coach, so we should see another dominant ground performance. 
Week 3: Wyoming
Prediction: Loss
Historically, the Border War winner tends to go in streaks. The University of Wyoming has won four matchups in a row, including a low-scoring win in the cold in Laramie last season. The hard-nosed style of play that occurred in the cold perhaps favored Wyoming last season. CSU has a legitimate chance of winning this game that is always a battle.
Even being in Fort Collins, I still think history will repeat itself and Wyoming will add to their win streak in the rivalry. This game should go down to the wire as usual, especially with Wyoming's best defender Logan Wilson now in the NFL.
Week 4: Boise State
Prediction: Loss
After the impressive start, CSU drops to .500. Boise State runs the conference and went 8-0 last season. They consistently produce NFL-level talent and beat CSU 31-24 last season. CSU still has yet to beat Boise State since the Broncos entered the conference in 2010. CSU did a good job not getting blown out last season in the finale and this game will be a true test of the team's willpower. 
Week 5: UNLV
Prediction: Win
CSU historically has University of Nevada, Las Vegas' number and they blew them out last season. I don't expect that to change. CSU has lots of defenders back in the rotation who should be able to hold UNLV to limited scoring. Studs like Ellison Hubbard and Dequan Jackson are back and should stifle UNLV's offense. 
Week 6: Air Force
Prediction: Loss
The Air Force Academy runs a unique brand of football that has been difficult for CSU's defense to stop recently. CSU has been more of an air-raiding offensive team in recent years, and that is bound to change under Addazio, but a lot of the same pieces are in place on the defense that allowed 38 points last season to Air Force.
Air Force's ground-and-pound strategy has been nearly the opposite of CSU's philosophy over the years, so Addazio should have some new ideas to make the game closer than last year. Still, Air Force went 7-1 in the conference last season and won their final seven conference games.
Week 7: San Diego State 
Prediction: Win
Through the six weeks mentioned, CSU has won or lost the same contests that they did last season. This is the first change from last year. CSU won't play as bad as they did last year against a comparably talented San Diego State University team. A win against SDSU ensures that CSU improves on last season's record. 
Week 8: Utah State
Prediction: Loss
The end of the season should be tightly contested. Both week seven and eight games can go either way. Last season, Utah State won 34-24. CSU is still 39-35 all-time against the Aggies, and the games against Utah State can always go either way. CSU will need a big game from Trey McBride, who only had one catch last season against Utah.
I predict the Rams improve their conference record by one win and finish 4-4. The outcome looks somewhat similar to last season's, but the Rams make strides and have closer games in their losses before looking forward to a great recruiting class coming in for 2021.
Bailey Bassett can be reached at sports@collegian.com or on Twitter @baileybassett_.