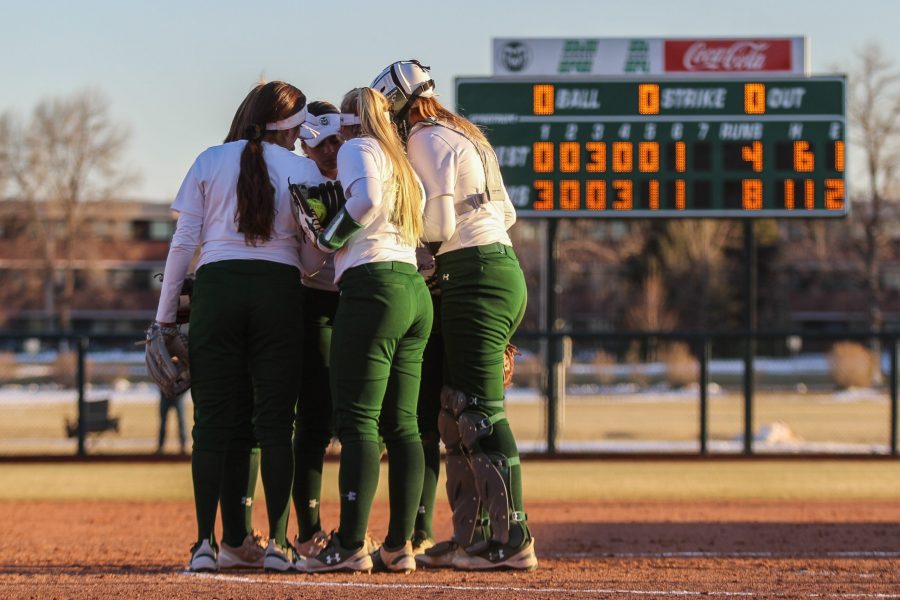 It's no secret that the Colorado State University softball team is on a roll. The Rams have gone more than a month without losing a single game. Their current 18-game win streak is remarkable and they're just getting started. The team still has more than half of their conference schedule left to play.
On April 5 the Rams will play their first game of a three game series against conference foe San Jose State. The Spartans are currently right on the Ram's tail in the Mountain West standings, holding the second place spot with a record of 25-10 (5-1).
The Spartans are a solid team that have been successful as of late. They've won an impressive 15 games of their last 16 match ups. The Rams are in for a great test.
"San Jose is tough, but we have to play them like they're just another opponent," senior pitcher Bridgette Hutton said. "Coach always says to respect everybody, but fear nobody… That's what we've been doing all year long."
The Rams are having an historic season. Their 27-4 season is their best record since 1989. Their 9-0 conference record is the best that the Mountain West has seen in nearly 20 years. The 18-game win streak is currently second only to No. 2 Oklahoma who are riding a 22-game win streak.
Colorado State leads the nation in doubles with an average of 2.39 per game, 74 on the season so far. 
The Rams have put on a scoring clinic so far this season averaging 7.5 runs per game. They scored eight or more runs in 16 out of their most recent 18 games. They are also very fond of the long ball. The Rams have hit a whopping 45 home runs this season, which plays a huge role in their 10 total run-rule wins this season.
The Rams are now ranked in the top 25 in the Softball America rankings for the third week in a row. This week they have moved up a spot, to No. 23 in the nation. They are also receiving votes in other polls such as USA Today/NFCA Coaches and ESPN.com polls.
One of the main reasons why this team has been successful is that everyone plays a part in helping the team win. Every batter with 70 plus at-bats is hitting over .250 and has at least one home run. The full team effort is a recipe for success.
The Rams understand that every team they face is going to be a challenge and San Jose is no different. As long as the Rams play their game, they should be able to keep their streak alive.
"We have to prepare as best we can," Head Coach Jen Fisher said. "We have to come with a lot of confidence, and a lot of fight."
The weekend will be make-or-break for this Rams team and is sure to make for some interesting softball. The series begins April 5 at 7 p.m. with Saturday and Sunday matinees at 1 p.m. Saturday's game will be broadcast on the Mountain West network.
Junior Guerrero can be reached at sports@collegian.com or on Twitter @juniorg45.