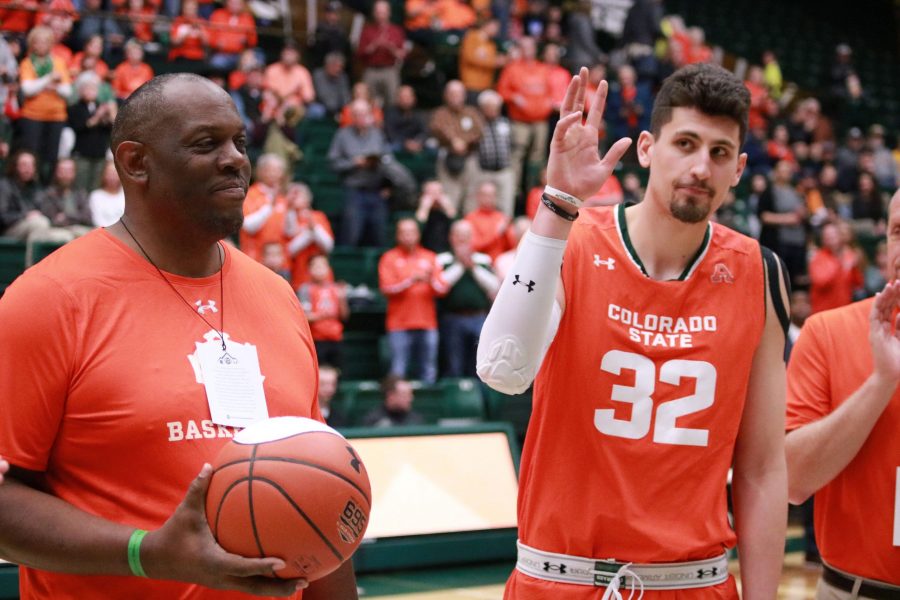 It's no secret that Nico Carvacho has had a very impressive season. He has broken school and league records and won Mountain West Player of the Week for the first time in his career. This week, while at the Mountain West tournament in Las Vegas, he has added another line on his resume.
Carvacho has been named to the first-team All-Mountain West, as voted on by league media members. He is one of five players in the league to receive the honor. He is among top-team standouts that have given the Rams trouble throughout the season, such as Wyoming's Justin James, Nevada's Jordan Caroline and Caleb Martin, and Utah State's Sam Merrill. 
Carvacho is currently the national leader in rebounds per game (13.2), leads the MW in rebounds in league play (13.8) and is the second player in league history to record 400 rebounds in one season. He is now Colorado State University's all-time rebound leader and became the all-time career rebound leader in the league at 945, with 578 in conference play.
He has also recorded 35 double-doubles this season, the fourth-most in career MW records. He is the all-time leader in double-doubles in conference play with 22.
He was also third in league games for field goal percentage (60.3) and is tied for sixth with 0.8 blocks per game.
All of this comes only part way through the big man's career. The redshirt junior will return for the Ram's next season with even more possibilities ahead of him.
In the mean time, the Rams will prepare to make their best run in the Air Force Reserve Mountain West Men's Basketball Championship starting March 13 at 12 p.m. They will take on Boise State in the opening round.
Ashley Potts can be reached at sports@collegian.com or on Twitter @ashleypotts09.