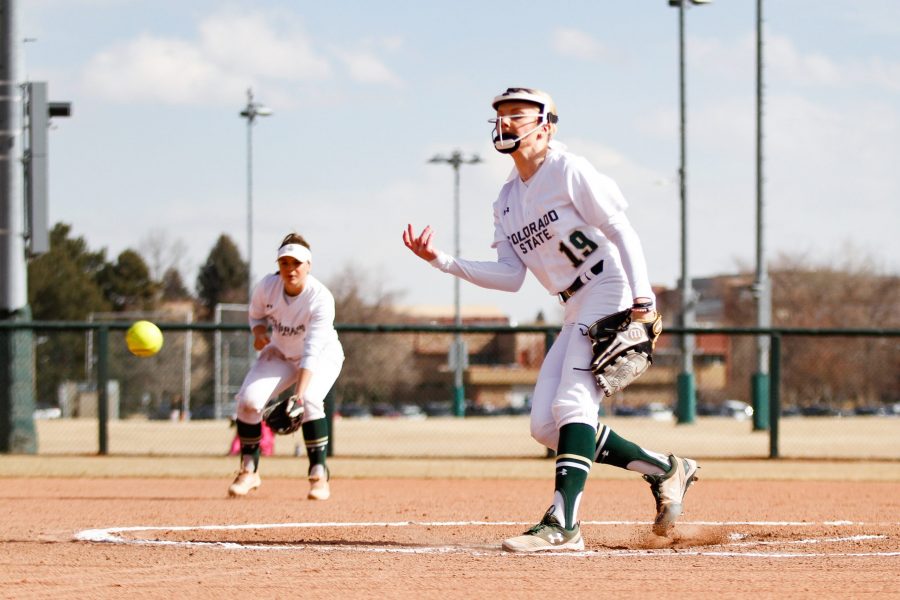 The Rams owe much of their success this season to impressive pitching. If pitchers have great outings and keep the opposing team off the scoreboard, it gives the offense confidence, making it easier to score runs. And, junior transfer Jessica Jarecki has played an enormous role in the Rams' success.
Jarecki was awarded Mountain West Pitcher of the Week Honors March 26. This is her second time earning this award this season and the fifth total weekly accolade as a team. In her last two outings, Jarecki has been on top of her game.
In two starts against New Mexico, Jarecki allowed just 10 hits and four earned runs total. Jarecki also struck out 14 total batters and earned herself two wins. She has been consistent all season long.
Jarecki's stellar pitching also led the Rams to their first sweep of New Mexico since 2013. This is another outstanding achievement for the Rams in a season that is chock-full of amazing moments.
Colorado State University softball is on an impressive 14-game winning streak. Their last six games were against Mountain West opponents in Fresno State and New Mexico. Winning conference games is key for the Rams, and starting off 6-0 is picture perfect.
The Rams' hot play lately has them ranked in the top 25 in Softball America's Poll. Sitting at No. 24, the Rams look to continue climbing up the rankings throughout the rest of the season.
The Rams are currently sitting at the top of the Mountain West Conference and look to remain there as conference play continues.
Their next conference series will take place March 29 through 31 against Utah State in Fort Collins. Game one will begin on Ram Field at 4 p.m.
Junior Guererro can be reached at sports@collegian.com or on Twitter @Juniorg45.