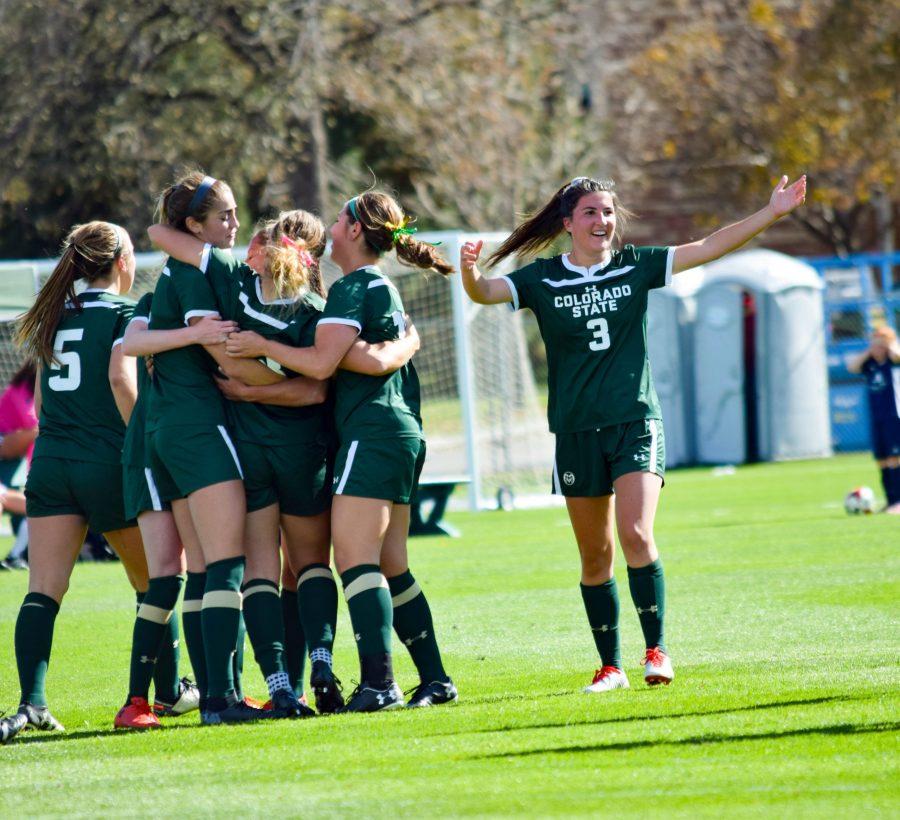 Coming off one of their most successful seasons in program history, the Colorado State women's soccer team now knows what lays ahead after announcing their 2019 spring schedule.
After their most successful season in program history, the Rams will look to take that next step and make the playoffs.
Their spring season will begin on Feb. 24 with the program's 8v8 event. The 8v8 event is scheduled to start at 8 a.m. and conclude at 4 p.m. at the CSU Indoor Practice Facility. Three of the same programs from last year are returning to the 8v8 event: the University of Northern Colorado, University of Denver and Regis University.
Two weeks later, the Rams will meet DU again as they return to Canvas Stadium for a 5 p.m. showdown. The Rams tied 1-1 with DU in their fall meeting that went to double-overtime.
Twenty days later, the Rams should be well rested by the time they take a trip to Greeley for a doubleheader with UNC and CSU-Pueblo on March 30. CSU defeated the Bears 2-1 when both teams met back in August.
CSU will conclude their collegiate play April 6 when they travel to Metro State University.
The remaining two games will conclude at Canvas Stadium April 13 and 14 as the Rams take on FC Boulder Women's Premier Soccer Leauge and the programs Second Annual Alumni Game.
Bill Hempen will enter his fifth season as the head coach of the Rams, a position that nobody else has held at CSU.
Unfortunately for Hempen, the Rams will be without seven seniors from last year's squad, including redshirt junior goalkeeper Hunter Peifer. Peifer set a program record for shutouts last season with seven.
Hempen will try and replace the seven seniors with seven newcomers, and will see if his team can replicate the success of the fall.
Sergio Santistevan can be reached at sports@collegian.com or on Twitter @TheRealsSergio.