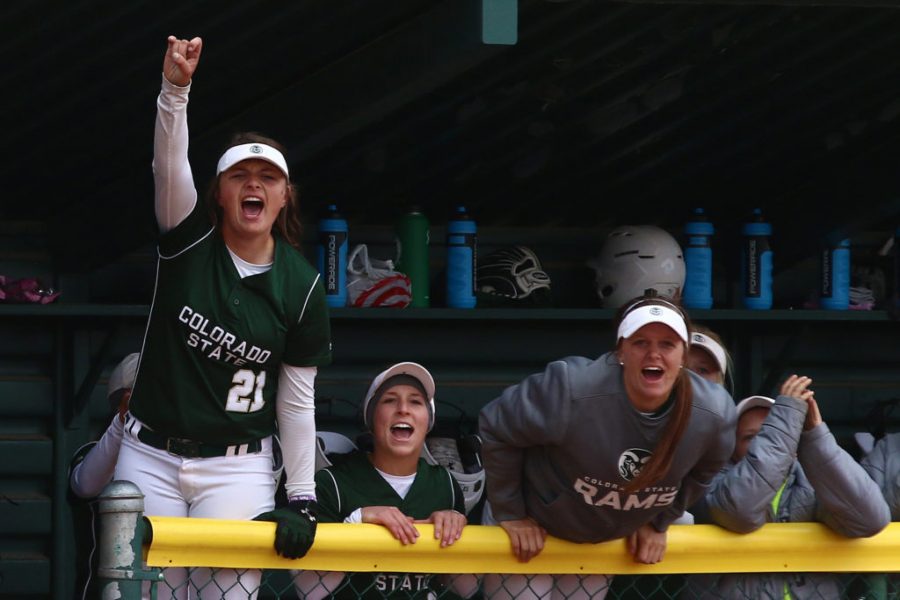 The Colorado State softball team swept the Mountain West weekly awards after going 3-2 in the Mary Nutter Collegiate Classic last weekend.
On the week, the Rams won a close battle against No. 16 Oklahoma State (2-1), their first win against a nationally-ranked team since 2009 and snapped a 29-game losing streak against ranked opponents. Colorado State also ousted both Bethune-Cookman (7-0) and Utah (6-1).
Ashley Ruiz was awarded MW Softball Player of the Week after being a force at the plate. Ruiz went 6-13 for a .462 batting average and racked up five RBIs. Ruiz also knocked two doubles and two home runs to increase her slugging percentage to 1.077. Ruiz only struck out one time out in 13 at-bats.
Ruiz opened the weekend by going 3-4 with her second home run of the season. Determined to feed off her performance in the game before, she finished the game going 2-2 and sent another one over the fence for a three-run home run against Utah.
Not only exceptional at the plate, Ruiz also helped her team with a remarkable defensive effort, finishing the weekend with no errors en route to 40 putouts at first base.
In the circle, Jessica Jarecki recorded two wins and zero losses and received conference Pitcher of the Week for her performance. Jarecki shut down Oklahoma State by only allowing four hits and striking out six batters, striking out a batter in four of the first five innings.
A high powered offense, OSU went into the contest averaging just shy of six runs a game. 
Both Ruiz and Jarecki played important roles in a prodigious weekend, with their weekly rewards being the first of their collegiate careers.  
Tyler Meguire can be reached at sports@collegian.com or on Twitter @TMeguire.