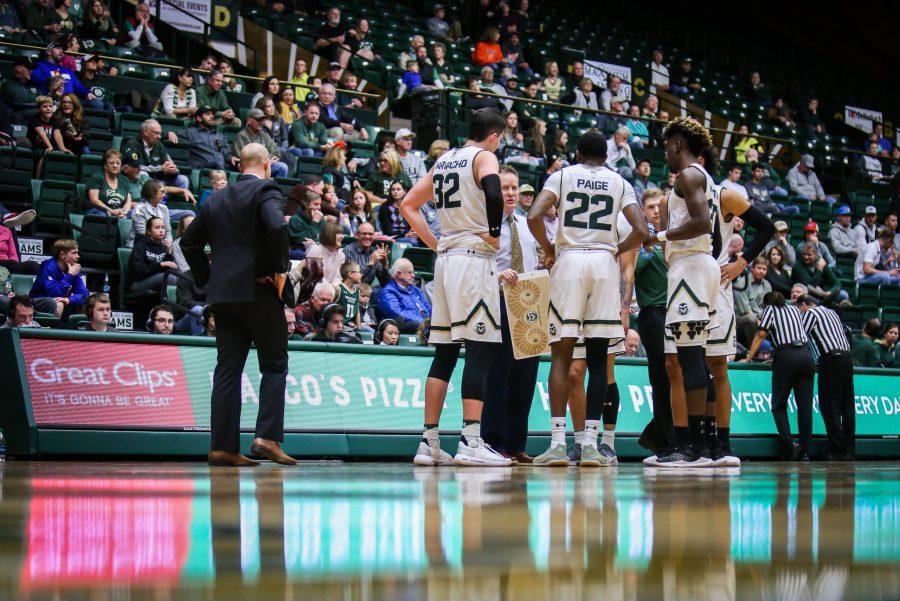 Expectations in collegiate athletics are a fickle endeavor.
If you ask the Mountain West writers, Colorado State was slated to finish eighth in the conference, without a single first-place vote.
When asking a Rams fan, you'd likely garner an answer of cautious optimism. Even the most avid of fans would admit that the Larry Eustachy scandal last year—that accused the former coach of physical and verbal abuse—has given them cause to pause in their utmost support of the program.
An average attendance that ranks third-worst in the conference only further exemplifies the reluctance of the Rams' fan base to buy in once again.
The problem of these current expectations is their aim.
Everyone is focused on this year, and for many, rightfully so.
Director of Athletics Joe Parker's hire of Niko Medved was never about this year though. Few coaches succeed in changing the culture in their first year at the helm, even fewer succeed in flipping their team instantly into a conference contender after a season of turmoil. 
Prior to the year and throughout this season already, a shift has begun. Whether it was Prentiss Nixon finding a new home or Lorenzo Jenkins' in-season departure notice, various players have departed the program and its new leadership.
The losses are just a part of the process. 
Nixon, a flawed version of former Rams' star Gian Clavell was a hindrance to much of the team's success.
In a year where the Rams were constantly seeking their footing amongst the Eustachy hassles, Nixon was busy hoisting up double-digit shots each game, with a lowly 35.9-percent mark from the field to show for it.
With Nixon struggling, so too did the Rams. His play style, though accepted by Eustachy would've failed to fit what Medved has preached.
After finding his footing in the starting lineup amid injuries, suspensions and ineligibility, Jenkins quickly fell out of the rotation this year, reserved to a bench role. His transfer was merely a product of seeking greener pastures, with his skill set no longer applying to Medved's needs.
More players are set to depart, with a recruiting class that includes a pair of three-stars, guard Isaiah Stevens and forward David Roddy, filling a portion of the newfound holes.
As shown by the progress of Adam Thistlewood and Kendle Moore already, Medved has demonstrated his eye for talent. The pair has already combined to start 29 games, with the former averaging 8.5 points in 27.2 minutes, the latter 9.3 in 29.8. 
Both have also shown an ability to play within Medved's system of spreading the wealth, exemplifying the communication and hustle he demands.
Next year, both will be a year wiser.
Aiding their efforts will be star big man Nico Carvacho. Though his success this year has resulted in only seven wins in 18 chances, Carvacho has grown immensely.
On the year, the Chilean big man has racked up 15.9 points per game and a nation-leading 12.3 rebounds per game. The scoring has come on a 60.4-percent tally, good for the top mark in the MW over Nevada's Jordan Caroline (48.8).
With the trio leading the way, Medved's squad is going to improve, similarly to the teams at his previous stops in his career.
Judging Medved based on his 7-11 record thus far would be foolhardy. The record is simply an indication of the difficulty of building a program, a feat made tougher sans the reliance on transfer players that the past regime enforced.
The Rams will likely finish the year close to a .500 record, with a couple games above or below also in the realm of possibility.
In the tournament, Medved's squad will likely be extremely competitive, the way they have shown for much of the year. A championship is hard to envision, but a win or two is not.
After a disappointing football season that saw the team post their worst record since 2011, the lack of patience is par for the course.
Though a new facility isn't in the cards, Medved's program has a future worth being excited for.
Collegian Sports Director Luke Zahlmann can be reached at sports@collegian.com or on Twitter @lukezahlmann.