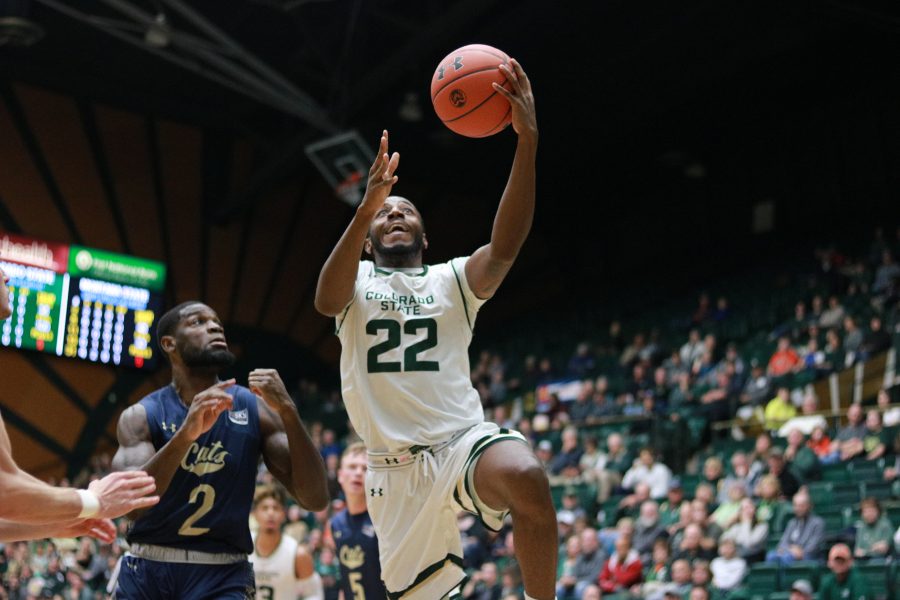 DEVIN CORNELIUS
Colorado State redshirt senior guard, J.D. Paige, has been named Mountain West men's basketball player of the week per an announcement by the conference on Monday.
Paige received the weekly honor for the first time in his collegiate career after leading the Rams to an 81-77 victory over Montana State University last Wednesday.
The fifth-year guard led all CSU scorers in the dramatic win with 23 points on 9-16 shooting. Paige matched career-highs in both points and shots made against the Bobcats.
The Denver, Colorado native chipped in 14 of his points in the second half and was the Rams' most effective player during the final 20 minutes.
https://twitter.com/MW_MBB/status/1064594160072753153
Paige tied the score at 69 with under 30 minutes by making a layup upon receiving contact, proceeding to complete the 3-point play. With under two minutes remaining, Paige converted a short jumper to even the score back up at 71.
Paige's dribble-drive and production within the arc were close to perfect against the Bobcats as he made 8-9 two-point shots.
In total, Paige is averaging 18.5 points, 4.5 rebounds, and four rebounds per game in two games played this season. The guard was forced to sit out CSU's season-opening game against Colorado Christian University. Paige was serving the final game of a suspension received late last season.
Paige scored 14 points on 5-6 shooting in his season debut against the University of Arkansas-Pine Bluff Nov. 10. The guard also tied a career-high with six assists against the Golden Lions.
The Rams are back in action today at 2 p.m. MT against the University of Louisiana as bracket play of the Gulf Coast Showcase commences.
CSU will look to stay perfect this season against a favored Louisiana program that returns the majority of its production from a season ago.
Eddie Herz can be reached at sports@collegian.com or on Twitter @Eddie_Herz.