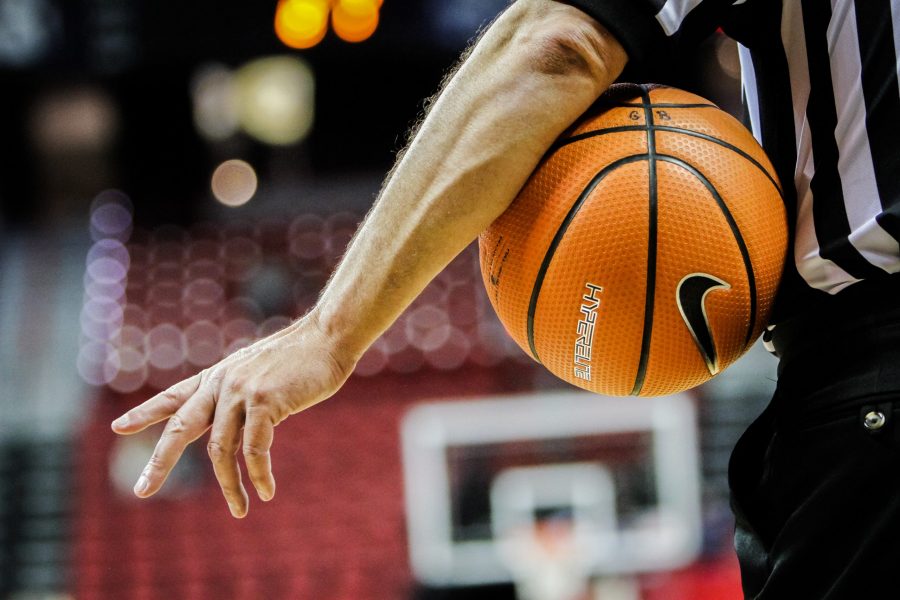 As football season starts to wind down, soccer comes to a close and volleyball starts to look towards postseason play, there arises a new sport to look forward to. Or it may just be another sport to struggle through conversations about.
It is already edging into basketball season. As Colorado State University's basketball teams get ready to play some preseason exhibition games this weekend ahead of the regular season, you might want to brush up on your hoops lingo.
Double Dribble
Dribbling is one of basketball's basics. A player can not dribble the ball with two hands. Nor can they dribble down the court, stop, pick up the ball and then start dribbling again.
Once a player has picked the ball up and held onto it, they either have to shoot or pass before they are able to keep dribbling. This seems pretty simple to those who know basketball but is called frequently in games and might be confusing if you have never stepped foot on a court in your life. 
Traveling
Traveling is another "cardinal rule" of basketball, so to speak.
This is mostly a rule saying that you have to dribble the ball while you are running down the court. A player can not just grab the ball, put it under their arm and run towards the basket. That is called football. This is somewhat similar to double dribbling, in that once you stop running with the ball, you can not start again. One foot must stay planted where you stopped, so you will frequently see players pivoting around that one foot, looking for a pass to make without moving. 
Backcourt violation
Backcourt violations are another rule that is very basic for those who know basketball and therefore is not violated often in college and professional level hoops.
Basically, once your team gets the ball and is on the offensive moving towards the basket they are trying to score on, you can not go back past the half-court line. There are not many reasons why you would want to, but occasionally it happens, usually on accident.
Only the other team can move the ball back over the half court line, and usually, you are trying pretty hard to avoid that in the first place. 
3-second rule 
A 3-second violation can be confusing if you know nothing about basketball because it happens so fast.
A player can only stand in "the lane" or "the paint" or "the key" for three seconds while on offense. That area is the lines right in front if the basket that you can see painted in the court. This rule is basically to avoid players standing right under the basket, waiting for a pass or opportunity to shoot.
Basketball is all about movement and trying to find an open teammate or spot, so just hanging out in one spot (for longer than three seconds anyway) is not allowed. 
Fouls in the lane
A pivotal part of defense when driving to the hoop is blocking the ball. But, a defender can not block a shot by touching anything but the ball. When a defender successfully blocks a shot, especially a layup or dunk attempt, it's referred to as stuffing, or "getting stuffed," and is usually cause for celebration when done well. 
When the hand of the offensive player is touched or interfered upon, a foul is called. 
Basketball has many other intricate rules and things players will get called for. Hopefully, those basics are helpful as the season gets rolling. 
Ashley Potts can be reached at sports@collegian.com or on Twitter @ashleypotts09.