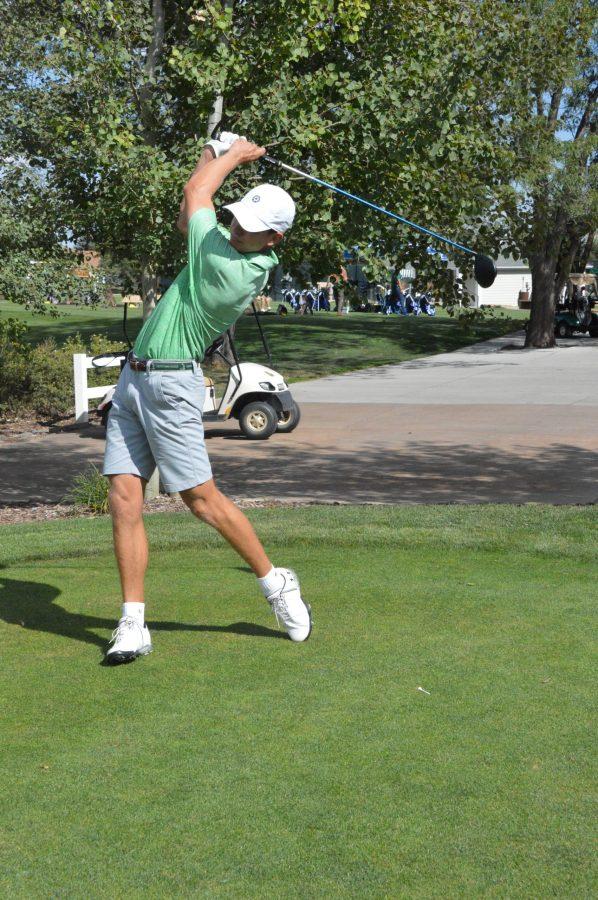 Playing in their fourth tournament of the season, the Colorado State men's golf team followed in their women colleague's footsteps from the weekend and won the Paintbrush Invitational Tournament, never trailing in the event.
A field filled with in-state and Pac-12 competition failed to compete as Rams' freshman Oscar Teiffel led the team on his way to his first collegiate individual victory. Teiffel was not alone though, as everyone played a role in the first place, 6-over 270. The lopsided victory saw the team finish eight strokes ahead of the University of Oregon, a far cry from the average performance of their last outing.
"I can't tell you how proud I am of them responding after the last tournament to put together such a gutsy performance (like) this," Coach Christian Newton said.
Teiffel and fellow freshman Davis Bryant both went under par on the first day, shooting a 2-under 68 and a 1-under 69 respectively. Junior A.J. Ott and sophomore Cullen Plousha both recorded a 1-over 71 on the first day while senior Jake Staiano shot a 2-over.
The team shot a 1-under 287 overall in the first round and it was the only under-par tally for a team in the frigid tournament in Denver. The team seemed dialed in from the start, especially Teiffel.
"The conditions were awful, with it being 35 degrees and snowing all day with one play stoppage," Newton said. "The guys hung in and did an awesome job in tough weather, as even with all of that, I saw a lot of smiles throughout the day."
The team fell back a little in the second round, but their lead was never really threatened as the University of Colorado was seven strokes behind the Rams for second after round two. While the team slightly regressed, Teiffel was on his way to his second of three rounds under par with a 3-under 69.
"To play the way he did in those conditions was nothing short of amazing" 
On Tuesday, the Rams brought back some of their first-round magic and put together a 1-over 289 which was good enough to tie for the third-best round of the weekend. Teiffel was nearly flawless in the third, putting together a 5-under 67 in a tournament where most were struggling just to meet par. Teiffel shot a 10-under 206 overall, three strokes ahead of the second-place finisher.
"Oscar's round today was one of the most impressive I have ever seen," Newton said. "He was calm throughout the day and never flinched, knowing he was playing to win the tournament. To play the way he did in those conditions was nothing short of amazing."
The Rams will have a long layoff before their last tournament of the fall schedule when they play in the St. Mary's Invitational tournament, hosted by St. Mary's College, Nov. 5-7.
Mack Beaulieu is a reporter for the Collegian and can be reached online at sports@collegian.com or on Twitter @Macknz_James