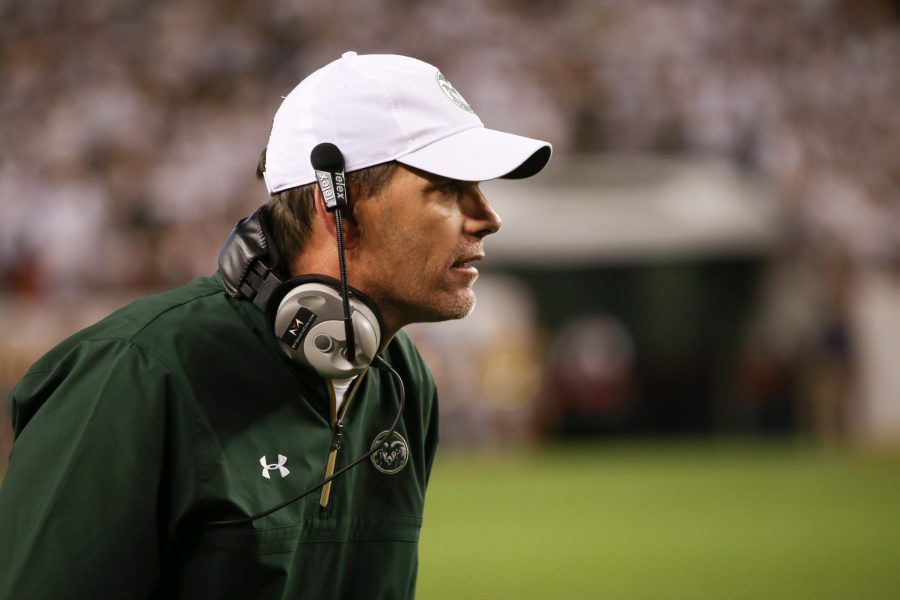 After one of his biggest wins at the helm of Colorado State football, coach Mike Bobo was named Dodd Trophy Coach of the Week. 
Last weekend's win was big for the Rams on a number of levels. It was the first win of the season after a rocky start, a big comeback from an 18-point deficit and an upset of an SEC team, only the second in CSU's history.
The award is given to a coach "whose program embodies the award's three pillars of scholarship, leadership and integrity, while also having success on the playing field during the previous week," according to the Dodd Trophy website.
The Rams' win held even more meaning after Bobo's struggles with peripheral neuropathy, for which he was hospitalized for and underwent medical testing in the midst of offseason practices and has seeped into the season, forcing the coach to attend multiple appointments a week.
The Dodd Trophy website recognized Bobo's leadership and commitment to the team through everything, saying that he exemplifies leadership and that a comeback win like this only happens with the right kind of coaching.
"Coach Bobo led his team to a victory when the odds were stacked against them, all while battling his own health issues," said Peach Bowl, Inc. CEO & President Gary Stokan in the announcement of Bobo's nomination. "Coach Dodd would have been proud." 
Collegian reporter Ashley Potts can be reached at sports@collegian.com or on Twitter @ashleypotts09.