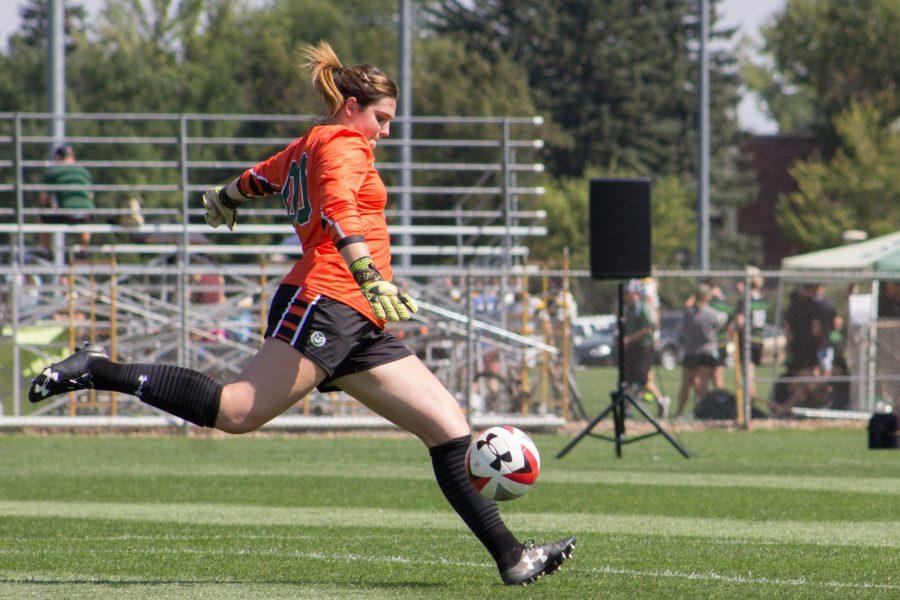 After a Colorado Cup that resulted in a pair of draws for Colorado State women's soccer, goalie Hunter Peifer was tabbed the Mountain West Defensive Player of the Week.
A redshirt junior from Colorado, Peifer led the way for the Rams in a pair of matches in which their offense sputtered to begin the season. The accolade stands as the first of its in the program's history.
Peifer was the Rams' starter and played every minute of the team's pair of opening matches, accruing a .938 save percentage and allowing a single goal. The highlight of the opening tournament came against in-state rival University of Colorado when Peifer made 10 saves in the match, the second-most by a single player in program history for a single game.
The accomplishment is amplified by the pedigree of the Buffaloes, who were high in the preseason rankings. Though they were unable to creep in, the squad was heavily considered for the top 25, a mark the Rams were able to overcome in their 0-0 draw.
The next chance for Peifer to flex her mettle is against the University of Northern Colorado in the final game of the Colorado Cup in the team's home opener on Thursday at 4 p.m.
Collegian Sports Director Luke Zahlmann can be reached at sports@collegian.com or on Twitter @lukezahlmann.