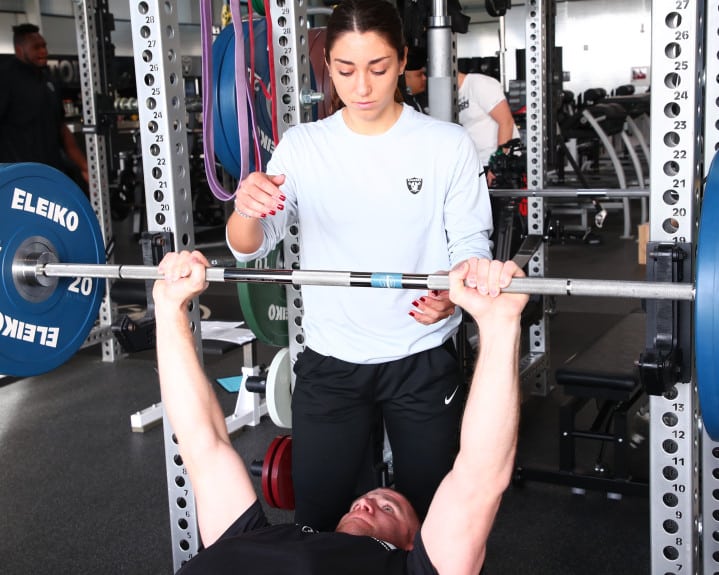 The Oakland Raider's have hired Colorado State University alumna Kelsey Martinez as the first female assistant coach in the team's history.
Martinez, a native of Pueblo, attended CSU from 2014-2015, earning a degree in health and exercise science. She will serve as an assistant strength and conditioning coach for the Raider's this season.
Martinez has been working with Tom Shaw, the team's strength and conditioning coordinator, for four years and specialized in high-performance training before being named assistant coach.
Martinez joins a group of CSU alumnae who have been employed in professional sports.
Notable graduates include Becky Hammon, who was hired as the first full-time female assistant coach in the NBA in 2014; Jenny Cavnar, who recently became the third female to call a play-by-play for a Major League Baseball broadcast; and Amy Van Dyken, who—after an illustrious swimming career—has co-hosted a sports radio show and has reported on the sidelines for the NFL.
Martinez is not the only female assistant coach in the NFL: The Buffalo Bills and the San Fransisco 49ers also have full-time female assistant coaches on staff.
Collegian Assistant Photo Editor Ashley Potts can be reached at sports@collegian.com or on Twitter @ashleypotts09.