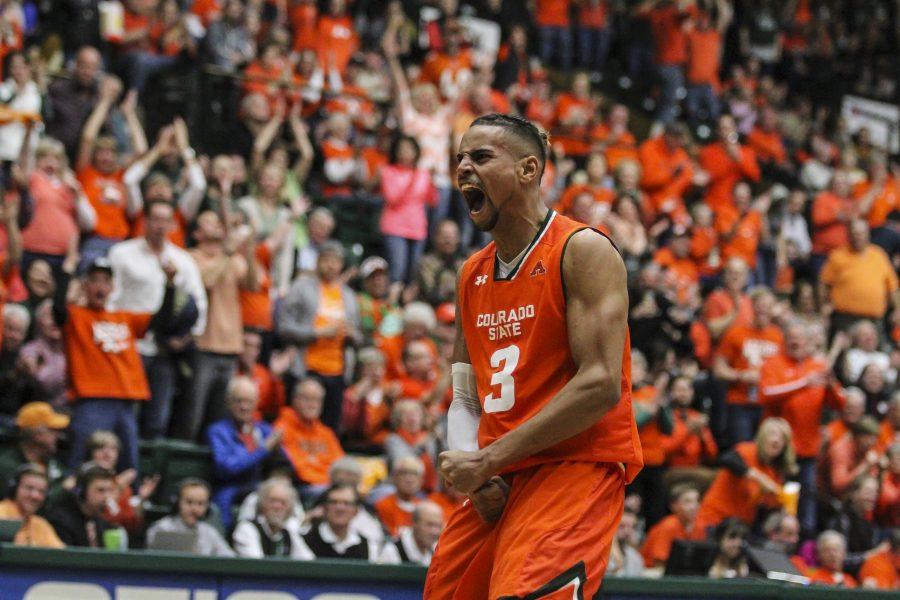 With the NBA Summer League season underway, former Colorado State basketball standout Gian Clavell's career playing for the Golden State Warriors appears to be off to a rough start.
Clavell struggled in his Warriors debut against the Los Angeles Clippers. In 14 minutes, Clavell did not hit a shot, going 0-4 from three. He added three assists, two turnovers and two blocks.
Despite Clavell's struggles from the field, the Warriors defeated the Clippers 77-71.
In game two against the Houston Rockets, Clavell began to get into a rhythm. The Puerto Rico native added eight points, two rebounds, one assist and a block. Although Clavell had a better game statistically, the Warriors fell to the Rockets 81-87.
The struggles continued for the guard in game three against the Dallas Mavericks, Clavell's former team. In 17 minutes, Clavell recorded six points on 2-10 shooting with two threes. He also added 4 rebounds, one assist and one block. The Warriors fell to the Mavericks 71-91.
This is Clavell's second stint in the NBA after playing with the Mavericks.
During his time in Dallas, Clavell averaged 2.9 points and one rebound in seven games played. After his first go-round in the NBA, Clavell joined Sakarya Buyuksehir Basketbol, a Turkish basketball team that plays in the Turkish Basketball Super League. In 13 games, Clavell averaged 14.3 points and three rebounds.
During his time at CSU, Clavell racked up accolades including the Associated Press Honorable Mention All-America, National Association of Basketball Coaches First Team All-District 17, United States Basketball Writers Association All-District First Team, Mountain West Player of the Year, All-MW First Team and MW All-Defensive team. He led the MW in scoring during the 2016-2017 season averaging 20.4 points per game.
Clavell and the Warriors will face the Charlotte Hornets July 11.
Collegian sports reporter Mamadou Balde can be reached at sports@collegian.com or on Twitter @mamadoubalde62.