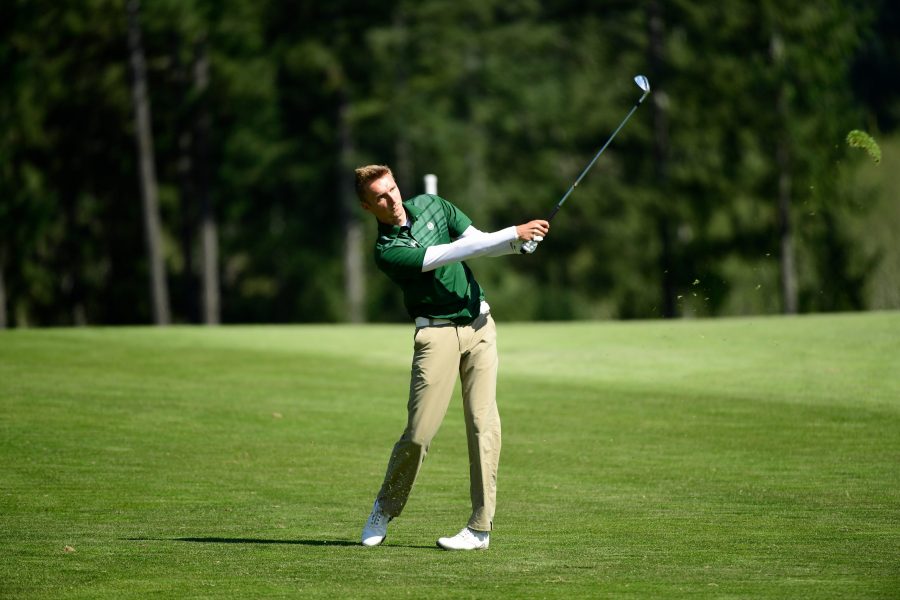 The Colorado State men's golf team and two members of the women's golf team have been selected to participate in the regional round of the 2018 NCAA Golf Championship, and will compete to move on to the championship round over the next two weeks.
Play will start first for Katrina Prendergast and Ellen Secor as they head to Austin next week, May 7-9. The men will have a little bit of a layover, heading to Kissimmee, Florida for the regional round from May 14-16.
Prendergast, a junior, is making her third-consecutive appearance in the tournament after ending a four-year drought for the Rams. Secor, a sophomore, will make her first appearance. It is a significant achievement, as only 24 players around the nation are selected if their school is not invited.
Playing in the Austin Regional at the University of Texas Golf club, Prendergast will be trying to improve on her finish for the third-consecutive year and finally break through to the championship round. After gaining her first collegiate win earlier in the year, the junior has little left to prove before postseason play.
Secor, will have less pressure, being that this is her first appearance. After making her mark this season with seven top-ten finishes, and often competing with Prendergast for number one on the Rams, she will get the chance to showcase her skill on a national stage.
The men's team is getting that same chance as only Jake Staiano has ever been to this stage of the postseason. The last time the Rams' were selected for the men's tournament was 2012. Staiano was selected last year as an individual, but this year he will have back up.
After having one of their best seasons ever, the team was showered with awards last week as Max Oelfke and AJ Ott won All-Mountain West honors and coach Christian Newton won Mountain West Coach of the year. They will hope to flex that muscle and be one of the top-five teams and move on to the championship round in Stillwater, Oklahoma; May 25-30.
Sports reporter Mack Beaulieu can be reached at sports@collegian.com or on twitter @Macknz_James