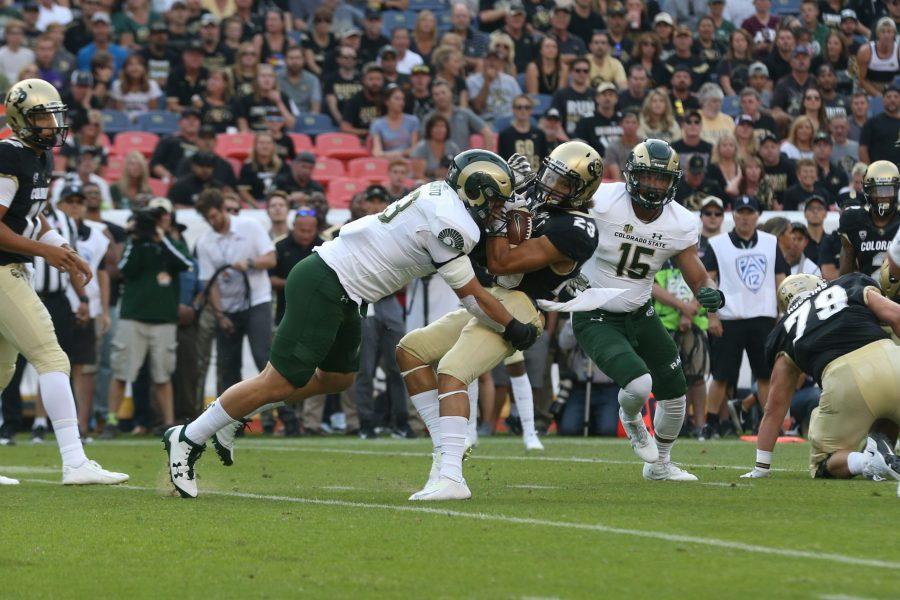 Entering the 2017 season, expectations for Colorado State football were rampant. Now through two weeks of conference play, those expectations have been largely backed by the team's play.
After defeating Utah State on Saturday, the Rams advanced to 2-0 in the Mountain West portion of the schedule for the first time since 2005. The quick start means more than just sitting atop conference standings, though.
With each win comes a greater understanding of the team as a whole. That leads to increased confidence within the team, something necessary to get through the highs and lows of each game. Head coach Mike Bobo explained the importance of this phenomenon as conference play intensifies.
"You start to believe in what you're doing schematically, offensively and defensively. When you have success, your confidence grows and then you start to believe in the guy next to you," Bobo said. "You start to believe in each other because you know that guy is going to be there to do his job."
This trust extends beyond just teammates trusting each other. Possibly even more important, the Rams are able to trust their game plan. Though any team would like to have confidence in what they are doing, that is difficult to do when losses are more common than wins.
Evan Colorito, senior linebacker and defensive captain, revealed the important intricacies behind a 2-0 start in MW play.
"It gives us a lot of confidence because we know what we're capable of," Colorito said. "You can understand your confidence, but if you don't win games it's a little bit different. So winning these games really helps because, not only do we understand how we can play, but we understand that by playing this way, we're going to win."
Full of confidence, the Rams now turn their attention to a 1-5 Nevada team. Despite the lowly record, the Wolfpack are coming off their best offensive performance of the season in which they recorded 566 yards of total offense in a win over Hawaii.
Bobo realizes the danger of paying too much attention to a team's record ahead of a game. Instead, the Rams must keep the exact same mindset that has gotten them to the 2-0 start so far.
"We won't change as coaches and I expect the leadership of this team not to change in how we've approached practice," Bobo said. "There's a reason we're 2-0 in the conference right now…But that 2-0 start does not guarantee anything this week, we've got to do it again."
Collegian sports editor Colin Barnard can be reached by email at sports@collegian.com or on Twitter @ColinBarnard_.