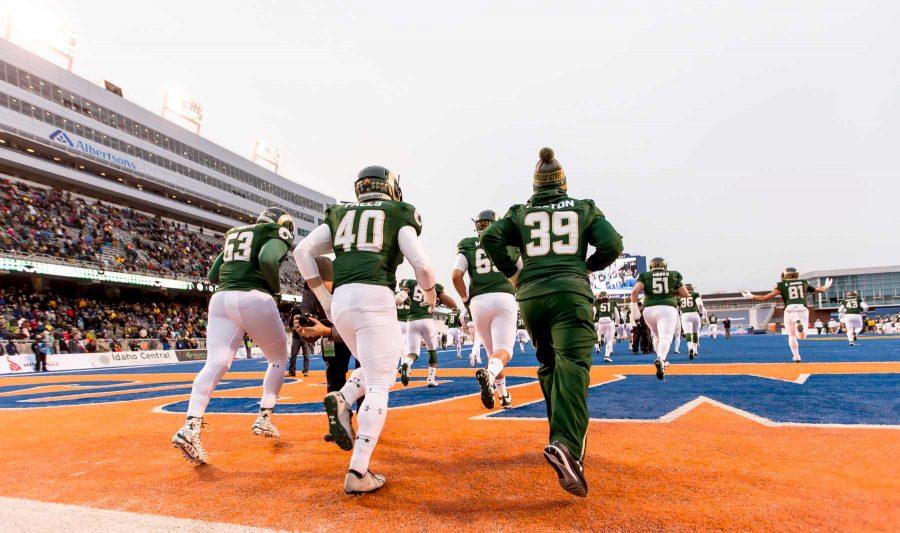 Colorado State football picked up yet another verbal commitment from the state of Florida Thursday with athlete Teja Young announcing his allegiance to the Rams on Twitter. The 5-foot-11, 175 pound cornerback from Palm Beach Lakes High School in West Palm Beach, Florida is the third player from the sunshine state to commit to CSU this month.
https://twitter.com/teja2k/status/888191759192395776
Along with Young, safety Davonta Wilson (Miami Central HS) and defensive end Troy Golden (Olympia HS) have also verbally committed to the Rams as well. In total, CSU's 2018 recruiting class is now at ten commitments.
Young, who is currently rated as a 2 star prospect by both Rivals and 247 Sports, also holds offers from East Carolina, Illinois, Pittsburgh and Syracuse. Playing both defensive back and running back for Royal Palm Beach HS in 2016, the Wildcats finished the season with an overall record of 4-6. 
While Young technically announced his commitment to CSU on Thursday, the versatile athlete added "Ram country" to his Twitter bio earlier this summer. It was unknown at the time if his new Twitter bio was simply describing his new high school mascot or making a reference to CSU. It appears now that he was doing both. 
https://twitter.com/JustinTMichael/status/884824297285595137
NCAA rules prohibit head coach Mike Bobo or anyone on the coaching staff from commenting on a specific individual before they have signed a national letter of intent (NLI). Young is eligible to do so in February. 
Colorado State 2018 verbal commitments:
Nick Martin-Morman, DB, (Louisiana)
A'Jon Vivens, ATH, (Colorado)
Zach Schlager, LB, (Nebraska)
Ross Reiter, LS, (Arizona)
Lionel Anderson II, WR, (California)
Spencer Lovell, OL, (Colorado)
Davonta Wilson, DB, (Florida)
Troy Golden, DE, (Florida)
Matt Baldwin, QB, (Texas)
Teja Young, ATH, (Florida)
Collegian sports director Justin Michael can be reached by email at jmichael@collegian.com or Twitter @JustinTMichael.