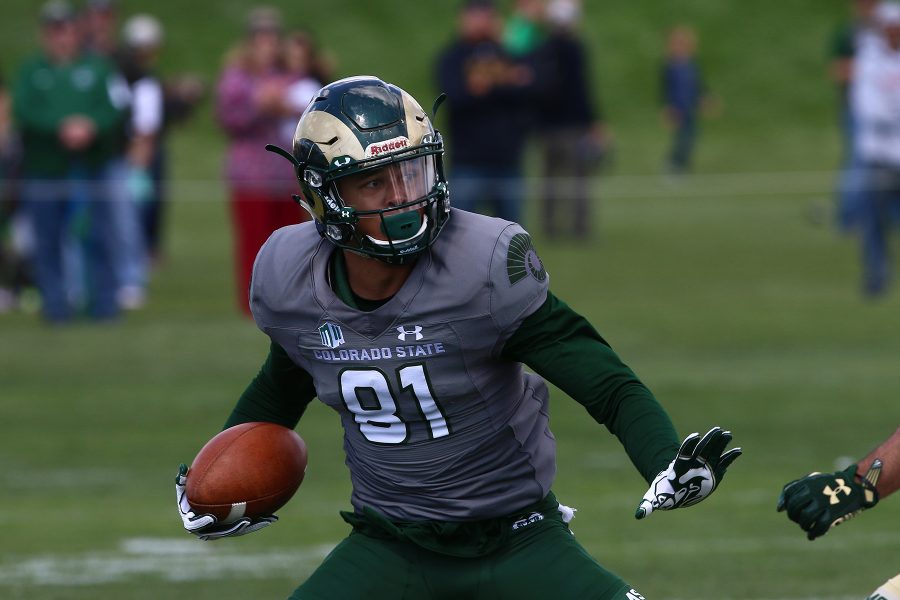 Editor's note: As part of a media transparency initiative, on May 8, 2017, the Collegian spent the last day of publishing of the year telling our readers about us. You can read more about the people behind our publication in the Editor's Blog.  
The sports desk at the Collegian has the privilege of connecting the public to Colorado State athletics in a personal, relatable fashion. As students, Collegian reporters have a unique perspective on the sporting world that surrounds them everyday, something that can greatly benefit readers.
It is our duty to actively seek out the stories that the public both wants and deserves to read. These include recaps that go beyond play-by-play analysis, feature stories that personalize the athletes fans root for and investigative pieces that find the truth in times of turmoil. The wide range of coverage that the sports desk provides allows its readers to receive the best coverage possible while ensuring the journalistic development of CSU students.
In addition to Division 1 athletics, the sports desk covers club sports at CSU and events in the Fort Collins community. Next year, we hope to expand our feature writing to give athletes a platform to tell stories worthy of being told. By realizing that every person has one of these stories, we can further bridge the gap between fans and athletics.
With the help of student peers and professional mentors, Collegian sports reporters are able to grow as journalists and ready themselves for a career after graduation. As a desk, we hope to work with ambitious and hard-working young writers. People who are not afraid to stick their neck out and ask the tough questions during scandals, but are also excited to highlight the many excellent qualities of the people they are fortunate to cover on a daily basis.
As members of the editorial board, sports editors Justin Michael and Colin Barnard are committed to providing the public with consistent, unique, and most importantly, accurate information that is pertinent to their life as Ram fans.
If you are interested in joining the staff, feel free to contact us with a resume and writing samples at sports@collegian.com.