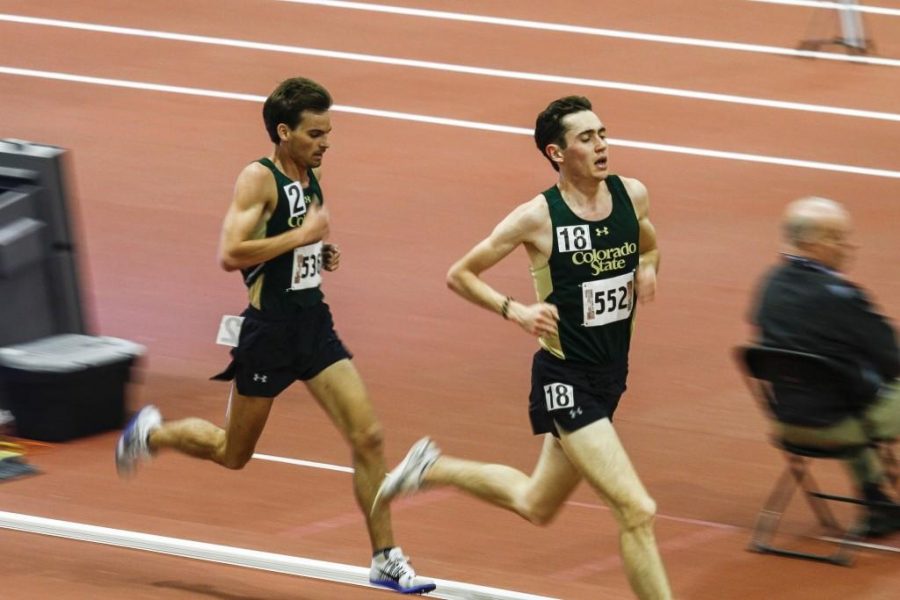 Following an individual victory in the Roy Griak Invitational, Jerrell Mock of the Colorado State men's cross country team has been named the Mountain West Cross Country Men's Athlete of the Week, the conference announced Tuesday.
In his first race of the 2016 season, Mock clocked a time of 25:06.4 en route to his victory at the Roy Griak Merrill Fischbein Gold Men's 8k last Saturday afternoon at the University of Minnesota Les Bolstad Golf Course in Falcon Heights, Minnesota. The redshirt junior defeated 262 other individual opponents from 28 other schools, including 10 different schools that entered the Roy Griak Invitational either ranked or receiving votes from the USTFCCCA.
The 8k victory was the second in Mock's career, previously winning the Mountain West Cross Country Championship with a time of 26:16.26 last October, where Mock also earned MW Cross Country Athlete of the Year honors.
The 2015 All-American's victory on Saturday marked the third-straight season the Logan, Utah native has finished in the top-10 of this particular event. Mock has never placed lower than seventh in the Invitational, a finish he recorded during his freshman season.
Mock's victory also marked the first time since 2011 that the same school had consecutive individual men's titles at the Roy Griak Invitational, as teammate Jefferson Abbey won the meet last season, with Mock finishing second. According to the tournament records dating back to 1986, only five other schools aside from Colorado State have accomplished this feat.
The Colorado State cross country team returns to action on Saturday, Oct. 1, when the Rams travel to the Washington Invitational in Seattle, Wash.
Collegian sports reporter Justin Michael can be reached by email at sports@collegian.com or Twitter @JustinTMichael.