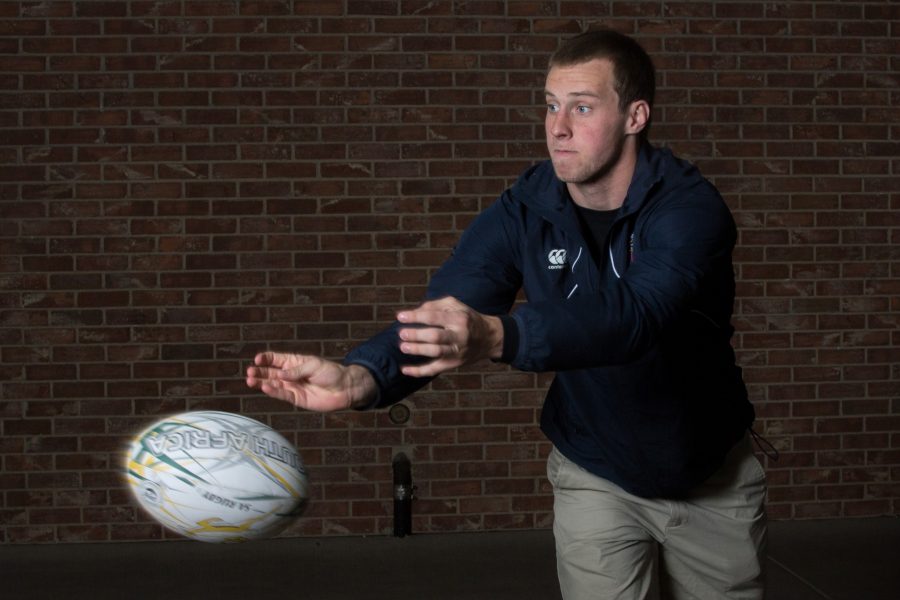 Colorado State University senior Ben Pinkelman is heading off to Rio to compete for the United States rugby squad. Pinkelman, 22, made the 2016 Olympic roster after periodically competing with US Rugby throughout his time at CSU in addition to playing for the CSU club team. 
Pinkelman and the Collegian have teamed up to publish journal entries during his time in Rio. The entries come directly from Pinkelman and offer first-hand insight into the Olympic experience.
This first entry details the final prep before embarking to Rio on August 1.   
Before playing New Zealand there was a feeling from both teams that we're going into a training rather than a game. 
That is what it was, a way to practice against someone else before the real test.  There were stipulations put in the game so it was not completely live in order to prevent injuries and there was no crowd so that takes away from some of the intensity/nerves. 
I wasn't nervous because it was a training and I knew we were just trying to get better.  I also wasn't nervous because we have played against this team multiple times already on the World Series Sevens circuit.  We went 4-3 against the world's third best team on the circuit this year so we know the guys we were going up against and they know us.   The games were played with 10-minute halves instead of 7 to work on fitness and there were two games on Thursday and two games on Friday.
All the games were highly contested and played at high pace, but I am not allowed to talk about the final results.  Personally I did well, made a couple of mistakes here and there, but played my role and helped the team. 
After the scrimmages I feel we are so close to being a gold medal team and there are a couple of fixable things we need to look at heading into Rio in order to win it all.
Collegian guest contributor Ben Pinkelman can be reached by email at sports@collegian.com