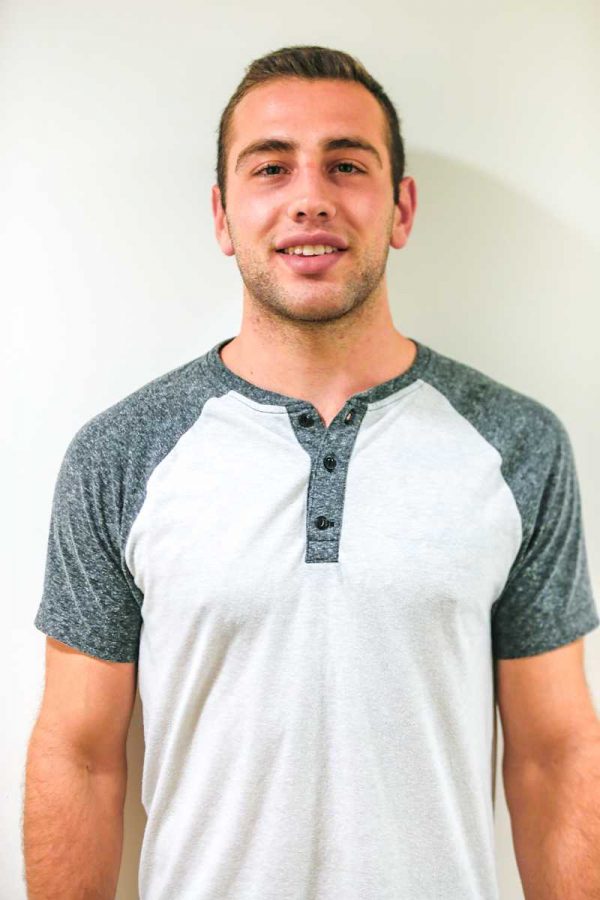 Wednesday night's game at Moby Arena had turned chaotic long before the "buzzer beater" that was waved off, and later garnered some national attention. 
While national media will focus only on the final call, and run with the notion that Colorado State was the benefactor of some home-cooking in the win over Boise State, those of us who actually saw more than just the final 0.8 seconds of the first overtime know that that could not be further from the truth.
The game never even should have been tied; John Gillon cleanly stripped Mikey Thompson on the Broncos' previous possession. The ref was in perfect position to see what the replays in Moby confirmed – there should not have been a foul.
But, of course, the whistle blew, and Thompson sank two free throws to tie it. Instead of having a chance to hold and wait for BSU to foul, CSU had to use its last possession to try to score, which is what led to the Broncos getting the ball back with 0.8 seconds.
Mainstream media needs talking points, though. Do not let that trick you into thinking anyone at ESPN actually cared about this game.
Heck, ESPN could not even be bothered to grab the correct logo for Colorado State. I would not expect anyone on that network to have had any idea of how the final four minutes of regulation were officiated.
Deadspin writers are still under the impression that the officials were literally using a handheld stopwatch. Don't let these organizations' fake outrage fool you. It is just a slow news day for them and nothing more.
Harping on a clock mishap is more fun than all of the awful foul calls that preceded it. If you want to say the Broncos got screwed? That's fine. They didn't, but that's fine if you want to say that they did.
But to call for the result of the game to be overturned? ARE YOU FREAKING KIDDING ME?
I don't remember the Colorado Buffaloes making such a fuss when Sabatino Chen's go-ahead 3-pointer over then-No. 3 Arizona was waved off in 2013, and the Buffs went on to lose in overtime.
That call was much more egregious than anything that happened Wednesday in Moby, and that result was never overturned. The Buffs had every right to complain, but they never made this big of a stink over it.
Overturning the result of Wednesday night's game would set a dangerous precedent.
Could we go back and get the result of the CSU vs. New Mexico game in Moby two season's ago changed to a no-contest? After all, a clock error in that game caused the Rams to waste over 20 seconds before fouling late, and eventually losing by just two.
Where would we draw the line? Can we go back and award the Buffs the win over the No. 3 Wildcats in 2013?
Of course we can't. This is basketball. Refs make bad calls sometimes, and I'm not even sure the call in Wednesday's game was wrong.
Even though his team lost, the real winner here might be Boise State head coach Leon Rice. He has done a tremendous job of pouting, and thus deflecting any blame from himself.
It's a brilliant strategy, considering that the technical foul he picked up in the second overtime cost his team any chance of winning in that period.
It will distract you from the fact that Gillon absolutely took over, and the Broncos had no answer for him.
It will distract you from the fact that BSU blew 4-point leads with under two minutes remaining in both regulation and in the first overtime.
It will distract you from the fact that CSU guard Prentiss Nixon fouled out on a phantom call away from the ball, which resulted in BSU taking the lead late in overtime.
It will distract you from the fact that Tiel Daniels was fouled on the final play of regulation (Webb admitted to him afterward that he did).
It will distract you from the fact that both teams had an equal chance to win after the "buzzer beater" was called off.
It will distract you from the fact that the Rams thoroughly outplayed the Broncos in the second overtime.
CSU made more plays down the stretch, and overturning the result would be just as unfair to the Rams as the current result may be to the Broncos.
My advice to Boise State: take your L, and keep it moving.
Collegian Sports Editor Emmett McCarthy can be reached at sports@collegian.com and on Twitter @emccarthy22.