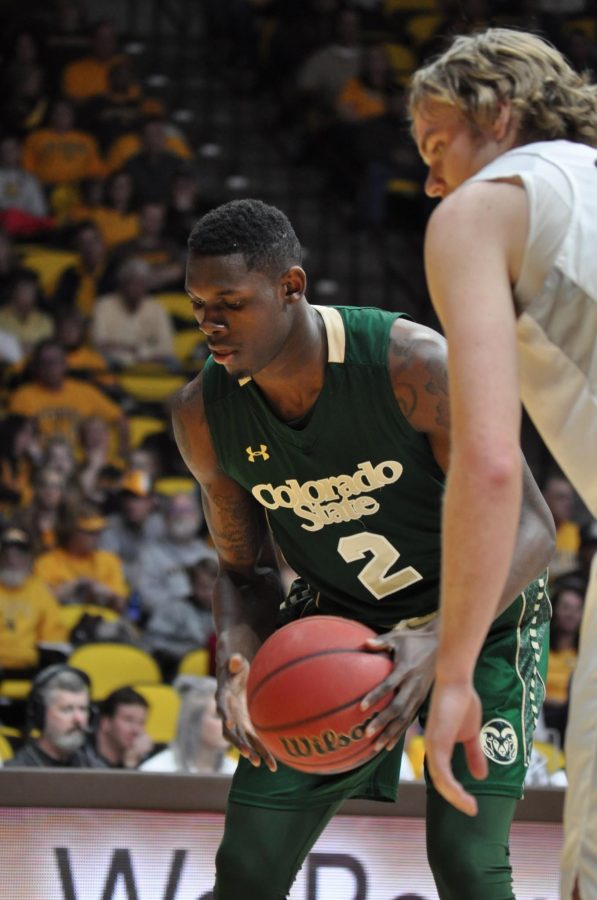 Three years ago, the Colorado State men's basketball team dominated rival Wyoming in both of its meetings during the 2012-13 season by an average of 20.5 points per game. 
CSU was on its way to a second-consecutive NCAA Tournament berth, while the Cowboys finished their season the lower-level College Basketball Invitational. But since then, Wyoming has owned the Border War, winning the last four matchups, including a season sweep a year ago when the Cowboys stole CSU's spot in the NCAA Tournament. 
There's still no love lost between these teams, but to put it simply, it hasn't been much of a rivalry as of recent. Neither team is anywhere near where it was last year talent or record-wise, but that doesn't mean this one shouldn't be just as heated, especially after the Cowboys dismantled the Rams in Laramie earlier this year. 
The only hopes for either of these teams making the NCAA Tournament this year is to win the conference title, but it could go a long ways in deciding where the teams are seeded in the upcoming Mountain West tournament. Currently, CSU sits in sixth place, while Wyoming is in ninth, but the teams are separated by just two games with five to play. 
Following a pair of losses to UNLV and Utah State in which the Rams weren't particularly impressive, CSU now looks to get back on track in one of its biggest games of the year. Here's how the Rams can do it:
Protect the 3-point line
Wyoming has maybe the most dynamic player in the Mountain West in senior guard Josh Adams, a Colorado native who wasn't heavily recruited by the Rams. If it weren't for the emergence of New Mexico's Elijah Brown, Adams would be the runaway choice for Mountain West Player of the Year. But while Adams is most multi-talented player the Cowboys have, their biggest concern should be the 3-point shooting of Jason McManamen. 
The Torrington, Wyoming native has been on a tear recently, and CSU fans should remember him well for putting a dagger in the Rams last year when these two teams played at Moby Arena. He's considered by many to be the best pure shooter in the league, and should command a lot of CSU's defensive attention. If the Rams are able to run McManamen off the 3-point line and keep him from getting into a rhythm, they'll have a good shot at slowing down the Pokes' attack. 
Work for good shots
This seems a like a no-brainer, but all too often CSU gets comfortable settling for contested 3-pointers, much like they did against Utah State Wednesday night. CSU is at its best when the Rams involve every option on offense instead of waiting for Antwan Scott or John Gillon to make plays. 
Balance is key for this CSU team, and they can't rely on any single player to carry their offense. Antwan Scott has been a huge part of the CSU offense since the loss of Gian Clavell, but CSU will need Gillon, Joe De Ciman, Emmanuel Omogbo and others to step up if CSU has a chance to beat the Cowboys. 
Get the home crowd involved
The crowds at Moby have been disappointing this season, to say the least. But there always seems to be a little extra energy in the building when Wyoming comes to town. Albeit, part of that comes from the contingent of Wyoming fans who come down from Laramie. However, if CSU can get the home crowd involved, unlike it did last year during the loss to the Cowboys, it could be a huge help in getting some momentum going. And how does CSU do that? By getting defensive stops and making shots. 
Collegian Senior Sports Reporter Keegan Pope can be reached at kpope@collegian.com and on Twitter @ByKeeganPope.