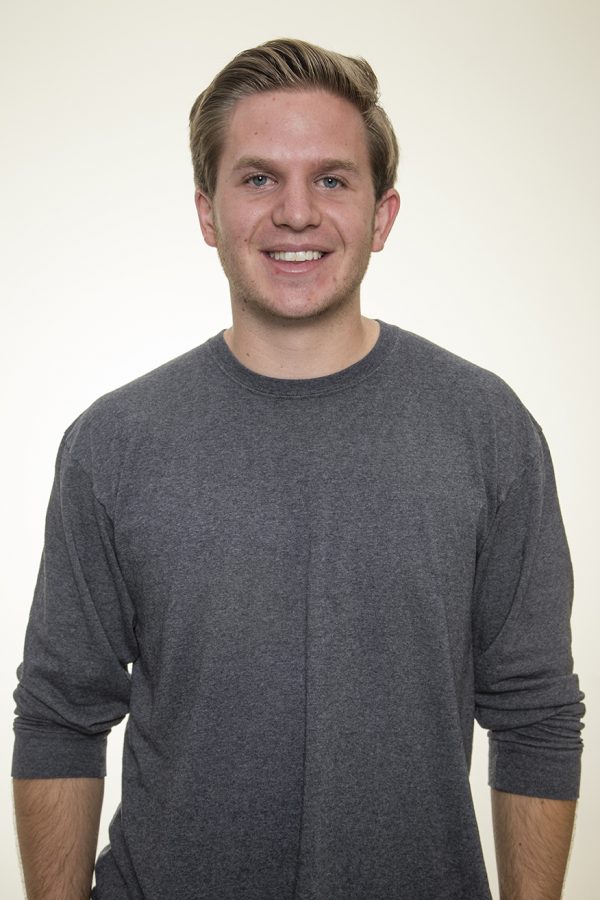 Well "Words From the Pope" readers, I've survived finals week, and am currently enjoying too much free time. You're probably wondering, "Keegan, how can you have too much free time?" Well, when you find yourself matching socks and organizing your closet by color during the first two days of winter break, you'll know exactly what I mean.
But, with this newly found free time, it's time for another edition of your favorite semi-random, almost-weekly column/rant thing. 
And boy, do we have a lot to cover. 
Let's start with news of the day, and that is that a former Colorado State basketball player doesn't have much of a liking for the coaching style of one Larry Eustachy. Let's go to Twitter to find out:
Hopefully my old teammates get a new coach. We all know who's the problem! Feel bad for them!
— Daniel Bejarano (@bejarano02) December 21, 2015
That folks, is former CSU standout Daniel Bejarano, who if you remember correctly, got in a pretty intense verbal altercation with Eustachy two years ago at San Diego State. Both played it off as a minor incident at the time, and it very well could have been two competitors losing their tempers in the moment. But the above tweet was nothing of the sort. 
Now are there former players who don't end up like their coaches after their college careers are over? Absolutely. I can guarantee any coach who has spent more than a few years as a head coach at any level has some former players who don't think that fondly of them. When you spend that much time around someone trying to motivate them, relationships will deteriorate. 
But very rarely do players speak about publicly about their distaste for a coach. Usually, they simply move on with life. But Bejarano echoed a sentiment that a lot of people around the CSU program, including myself, have wondered over the past three-plus years. And that is how well these players get along with Eustachy. 
Could this be a case of sour grapes? In most cases, I'd say yes. But what does Bejarano have to be sour about? He was the Sixth Man of the Year in the Mountain West in 2013, and started nearly every game in his junior and senior seasons. It's not as if he is some bench player who never got to play and blames it on Eustachy. 
All of this could be much ado about nothing, but when former players say something like this, it should at least raise a few eyebrows. 
Now, onto a more positive basketball note. Has there been a more impressive rebuilding job in women's college basketball than the one Ryun Williams has done at CSU? The Rams are off to a school-record 10-1 start, with wins over BYU and Colorado, and their lone loss coming in one-point heartbreaker on the road at Penn. 
Did I forget to mention that the Rams are two-time defending Mountain West regular season champions? Not too bad, either. 
Williams took over a program in 2012 that had been mired in mediocrity since the early 2000's. With a makeshift roster, he won 11 games in 2012-13, before employing a recruiting strategy that was worked wonders. During that season, Williams and his staff focused their attention not on getting the best players in Colorado, but instead going overseas to recruit Norway, Sweden and Belgium. 
While it is always nice to have homegrown talent (see CSU volleyball's Jaime Colaizzi), Colorado isn't known as a high school basketball hotbed. And when there is high-major, Division I talent, most of those players end up going out of state. With that in mind, Williams devised a way to win, and to win now. By recruiting foreign-born players, Williams was able to hand pick some of the Northern Europe's most skilled players without having to compete with the top-tier college programs here in the US. For many of those players, Colorado State is no different in their minds than any other school. 
The result of those recruiting efforts has been the two Mountain West championships in a row and a very good chance at a third. Players like Gritt Ryder, Ellen Nystrom, Elin Gustavsson, Emilie Hesseldal, Hanne Mestdagh and others have provided an immense boost in talent along with players like Jamie Patrick, Keyora Wharry and A.J. Newton. 
Williams now has CSU the closest its been to the Becky Hammon era, when the Rams routinely won Mountain West/WAC championships and regularly made the NCAA Tournament. In Williams three-plus years at the helm, CSU has won 69 games, which is more than the Rams won from 2006-2012 combined. 
Now, will it mean much to these players if the Rams fail to make the NCAA Tournament for the third year in a row? Probably not. But after growing up in Fort Collins and watching CSU shuffle between coaches after Tom Collen left, it's a beautiful sight to see winning women's college basketball back at Moby Arena. 
And finally, on to some football news. 
On Saturday, Colorado State head coach Mike Bobo announced the addition of Georgia transfer quarterback Faton Bauta (pronounced FAH-tone BOUT-ah) to the Rams' roster for next season. Bobo recruited Bauta to Athens when he served as the offensive coordinator for the Bulldogs. With the departure of backup quarterbacks Coleman Key (transfer) and Craig Leonard (graduating early), CSU needed depth at quarterback, and that's what they'll get with Bauta. 
But let's not hand the starting job to him just yet. While CSU fans have been lukewarm on the play of starter Nick Stevens this year, the truth is that Stevens has filled in admirably for Garrett Grayson, tossing 21 touchdowns in just his first year as a starter. Has he been ever-impressive? No. But let's remember what Grayson looked before he took off in his junior and senior seasons. 
While Bauta was one of the top-rated dual-threat quarterbacks in the country coming out of high school, he also struggled to find success at Georgia. He played sparingly until the Bulldogs' matchup with Florida last season, where he tossed four interceptions in a blowout loss. Yes, the Gators were one of the best defenses in the country, but I'm holding judgment until spring practice, when they pads go on and the competition starts. 
CSU also has redshirt freshman J.C. Robles returning, and the Rams announced the mid-year signing of prep quarterback Collin Hill, who will enroll in January and join the team for spring practices. Suffice it to say there's a lot to be decided between now and next year's season-opener, so let's not hand anyone the keys to the car before we see what's under the hood. 
Collegian Senior Sports Reporter Keegan Pope can be reached at kpope@collegian.com and on Twitter @ByKeeganPope.