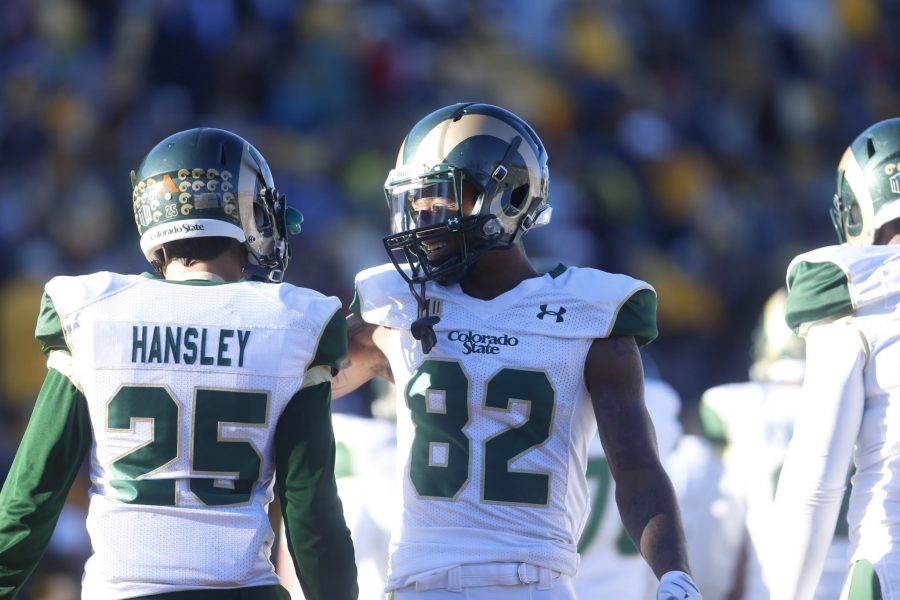 Colorado State (7-5, 5-3 Mountain West) will travel to Tucson, Arizona to take on Nevada (6-6, 4-4 MW) in the Nova Home Loans Arizona Bowl Dec. 29. The all-Mountain West matchup will mark the first time since the 1979 that two teams from the same conference will face off in a bowl game.
The game will also be the first since 1994 to not be nationally televised. Mountain West commissioner Craig Thompson was not pleased with the news.
"Clearly, the system is broken," Thompson said in an official statement Sunday. "… There is consensus change is needed and this year's outcome must not be repeated."
If there is any disappointment on the Rams' part, they will need to shake it off quickly and shift their focus to the challenge they are left with. CSU's defense has surrendered big plays at points this season, many of which came in the form of big plays on the ground. Nevada has multiple players capable of giving defenses trouble.
Sophomore James Butler and senior Don Jackson have both reached the 1,000-yard rushing mark this year. Bulter has 1,184 yards on 183 carries and Jackson has 1,072 yards on 221 carries. Butler is averaging an impressive 6.3 yards per carry and 96.1 per game, while Jackson averages 4.7 yards per carry and 85.8 per game. 
Junior quarterback Tyler Stewart does not let Butler and Jackson hog all of the stats. Nevada missed the playmaking of former quarterback Cody Fajardo, but his heir has proven to be responsible with the ball and has shown off his wheels as well. Stewart has 2,065 passing yards this season with 15 touchdowns and only seven interceptions. He complements that with a nice season on the ground as well with 482 yards on 92 rushes with four touchdowns.
The Wolf Pack certainly have some impressive players and have done some good things this year, but so have the Rams. After a 2-4 start Colorado State won 5 out of their last 6 games and are a hot team going into bowl season.
With that, the Mountain West standoff might not be ideal or what the players would prefer, but memorable moments can happen in any bowl game. The familiarity between the opponents is not as exciting on paper, but could provide some extra fireworks once the game begins.
Not only is it an opportunity to finish the season with a win, it is also an opportunity to send off a senior class that did so much for the program.
When this senior class began their journey, the Rams were coming off of a string of losing seasons. By 2013, the Rams were 8-6 with a 5-3 conference record. Last year, the team pieced together a historic 10-3 season with 6-2 record in the Mountain West. A win against Nevada in the Arizona Bowl would be a fitting way to go out in the green and gold for a group who committed to CSU far before postseason games became the expectation.
Collegian Football Reporter Geoff Huebner can be reached by email at sports@collegian.com and on Twitter @Huebnermedia93.