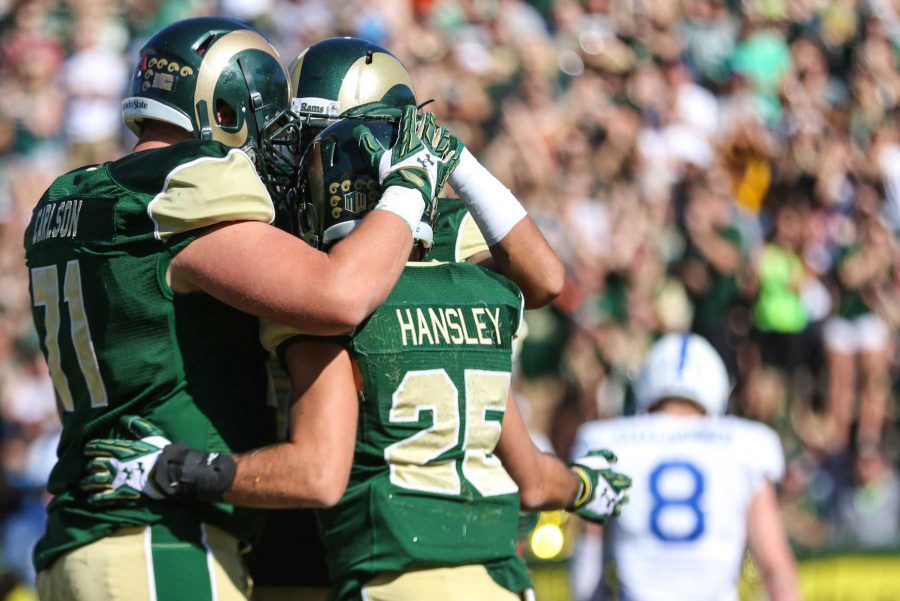 It's not the opponent CSU fans were hoping for, but at least it's a manageable drive.
Colorado State will be playing Nevada in the Nova Home Loans Arizona Bowl at 5:30 p.m. MT Tuesday, Dec. 29 at Arizona Stadium in Tucson, Arizona. The game can be streamed nationally on Campus Insiders and can be seen on KWGN in the Denver, Colorado area. Tickets can be purchased through Ticket Master.
"I'm not saying it just because you might think it's what I'm supposed to say; I'm excited to play another football game," Bobo said. "I don't care who the opponent is. It's Nevada, and we're going to get ready to play Nevada."
It is the first time that two teams from the same conference have played each other in a non-playoff bowl game since the 1979 Orange Bowl matchup between Oklahoma and Nebraska.
"It is a travesty the Mountain West has been forced into this situation," Mountain West commissioner Craig Thompson said in an official statement. "Clearly, the system is broken."
The Wolf Pack comes into the game with a 6-6 record (4-4 Mountain West). 
"It's all good to me really," CSU safety Trent Matthews said of playing an opponent from the same conference. "As long as we're going to one and representing Colorado State. And the thing is, we haven't played them this year, so they're a new team. Even though they're in our conference, they're a new team.
Matthews tied former CSU center Weston Richburg's streak of consecutive games started at 50, but will not able to break the record against Nevada after tearing his ACL in the regular season finale against Fresno State. He still plans to help the team both in its preparation leading up to game, and then from the sideline once it kicks off.
"I'm a coach, man," Matthews said. "I'm going to have my hat on, I'm going to have my slacks, my whistle. Then when it's game time, I'm going to have my headset on. I'm going to be out there coaching, sweating it up, getting my guys — especially my safeties — prepared. … It'll be a good atmosphere just to be around my Ram family one more time."
Offensive lineman Sam Carlson also pointed out that we is happy to be playing in a game that does not fall during finals. It also provides a more realistic travel destination for CSU fans and players' families. Bobo and his coaching staff will not mind having some extra time to spend recruiting as well.
The team will practice through Dec. 20, at which point players will be able to travel home to celebrate the holidays with their families before reconvening in Tucson, Arizona on Dec. 25. 
Bobo believes that the team shouldn't have any complaints about the opponent. The game provides the Rams with a chance to finish the season 8-5.
"If they don't want to go, we can leave them at home," Bobo said. "We're going to take guys that are excited and ready to go."
His strategy is simple.
"The way you have a great bowl experience is by winning the bowl game, and that's what we are going to try to do," Bobo said.
Collegian Sports Editor Emmett McCarthy can be reached by email at sports@collegian.com and on Twitter @emccarthy22.