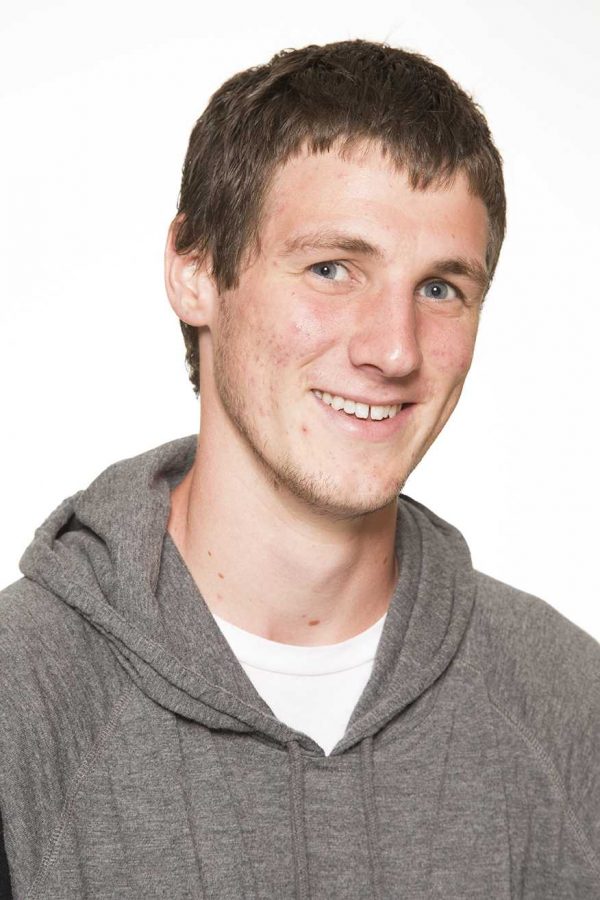 Don't let the cynics fool you. Though winning the Mountain West, or even the Mountain Division, looks more unlikely as San Diego State and Boise State continue winning, CSU's football team still has plenty to play for this season.
Most immediately, seniors on this team have the chance to put a beating on Wyoming Saturday in the final Border War of their careers.
Perhaps even more meaningful is that they could also finish their last season at CSU two games above .500 if the Rams win out. None of the their upcoming opponents – Wyoming, UNLV, New Mexico or Fresno State – are anything like that MW juggernauts and Power Five teams CSU has faced in the first eight games the season.
Ending the season 7-5 overall and 5-3 in the conference would be quite respectable. In fact, it would be commendable, considering this season has followed the departure of the greatest passer in school history and the arrival of a new head coach.
Plus, winning out keeps CSU bowl eligible.
Returning players have to think of the circumstances they were faced with this season, such as adopting a new head coach's systems, and know that this year's adjustment period will be well worthwhile.
Look at what Jim McElwain, an SEC offensive coordinator before coming to CSU, just like Mike Bobo, did for CSU's offense in three years as head coach. In his final season, McElwain's Rams won 10 games and cracked the top-25 at one point.
Yet, comparing McElwain's first season at the reigns to Bobo's proves the Rams found the right replacement. In fact, by some measures, Bobo looks favorable.
Through eight games of his CSU career, McElwain was 2-6 overall, and 1-3 in the MW after sticking with sophomore Garrett Grayson as the starting quarterback (though he only played the first six games due to a shoulder injury). One loss for McElwain even came in the season's home opener against FCS program North Dakota State.
Under the same circumstance of having a sophomore quarterback in his first year as coach, Mike Bobo is 3-5 overall and 1-3 in the MW, and looks to have a solid chance to finish at least .500. McElwain finished 4-8 his first season at CSU in 2012.
Granted, North Dakota State came to Hughes Stadium as one of the top FCS teams in the country in 2012. But it still took three years under McElwain for Grayson to transform from the guy who lost to the CU Buffs into the greatest passer in CSU history.
The formula of hiring an SEC offensive coordinator as head coach worked once to improve CSU's offense to the point that it was electrifying. With Bobo's experience as OC at Georgia, I'm expecting it to work again. The man ran some incredible offenses in the SEC. He will find a way to transform his offense from one that turned over the ball four times against San Diego State to one that gets the job done.
In all reality, coaching decisions haven't been Bobo's problem. He puts his team in the right spots to score. Rather, players' mental errors have caused many of CSU's offensive frustrations. So many times this season, such as in overtime against Big 10 opponent Minnesota, a crucial mistake has completely flipped momentum in favor of CSU's opponent. Saturday, that mistake was Nick Stevens' interception before halftime.
All Bobo has to do is eliminate indiscipline and increase precision. Schematically, he has been logical enough to create opportunities.
It took McElwain a year to win more than seven games at CSU. Bobo has a solid shot to win seven in his first. Proving this head coach as a worthy successor to the now head coach of No. 11 Florida is something to play for.
Collegian Assistant Sports Editor Sam Lounsberry can be reached by email at sports@collegian.com and on Twitter @samlounz.