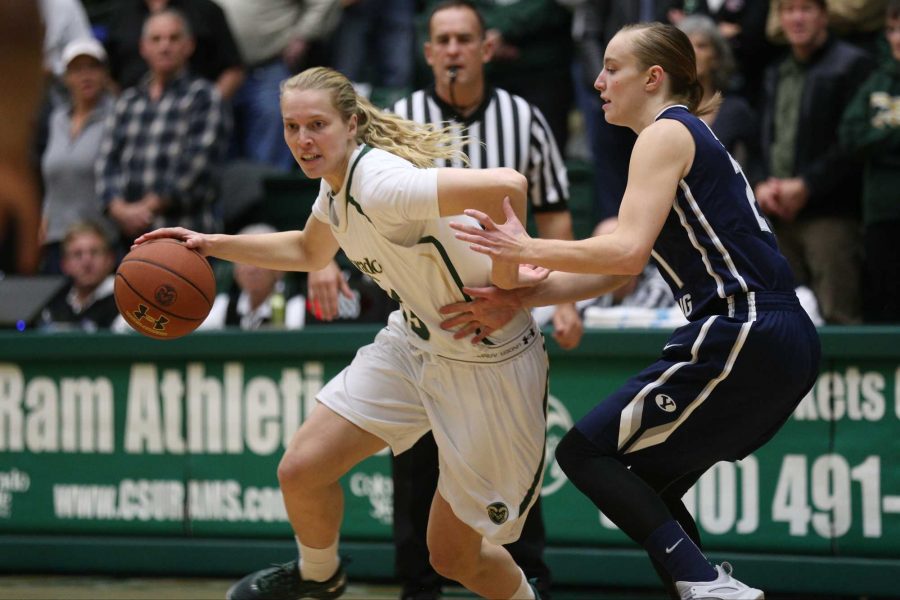 The Rams let one get away on the road Tuesday night. The Colorado State women's basketball team (3-1) came up short against the University of Pennsylvania (4-1) by a score of 49-48 at the Palestra despite leading for almost the entire contest. Last season's Ivy League Rookie of the Year Michelle Nwokedi was too much for the Rams to handle, finishing with 25 points, eight rebounds, three assists and four blocks.
The Rams shot the ball just 28.6 percent from the field in the first quarter but were up 17-15 at the end of the period. At halftime, they led 30-25 after dominating on the boards, out-rebounding the Quakers 27-18 in the first 20 minutes.
Keyora Wharry led CSU on the night with 11 boards while Emilie Hesseldal added seven. Wharry also led the Rams in scoring with 10, while also notching three steals. Penn had seven first half blocks though, with four coming from Nwokedi.
A 3-pointer by Ellen Nystrom put CSU up double digits in the third. It looked as though the Rams had seized control with a 39-27 lead, but Penn narrowed the gap with a 7-0 run.
CSU went into the fourth up 42-34 but Penn opened the quarter with another 7-0 outburst. A fast-break layup by Wharry finally halted the run, but Veronika Mirkovic missed two free throws to extend CSU's lead.
Nwokedi finished off a dish by Chambers to give Penn its first lead of the lead of the game, 45-44, with 3:58 remaining. She then gathered a miss by Stipanovich with a minute remaining and sunk two free throws to put Penn up 49-46. Stipanovich notched a double double with 14 points and 10 rebounds, and also swatted four shots.
Wharry knocked down a jumper then came up with a steal to get one last look for Nystrom but the shot was no good. The Rams were outscored 15-6 in the fourth quarter after putting up double digits in the first three. CSU shot just 27.1 percent from the field. The loss is the first of the season for CSU, while the Quakers have not lost a game since their season opener against No. 12 Duke.
The Rams are back in action next when they travel to Annapolis, Maryland to take on Morgan State Friday in the Navy Classic on Friday.
Collegian Sports Editor Emmett McCarthy can be reached by email at sports@collegian.com and on Twitter @emccarthy22.