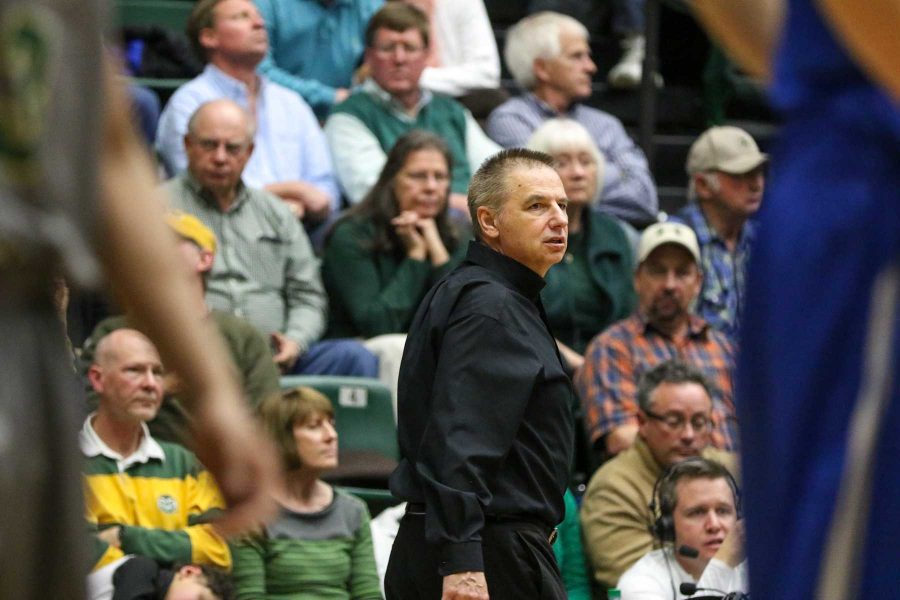 Larry Eustachy has never been shy about telling people how he feels. He shows his emotion on the court, and was no different in CSU's 83-75 win over Loyola Marymount Thursday night. After the game though, Eustachy expressed his displeasure — that may be putting it nicely — with the new attention to fouls the NCAA has implemented this year. 
The calls actually benefited CSU Thursday night, with Lions standout forward Adom Jacko being saddled with foul trouble for most of the game before fouling out midway through the second half. He finished the game with just two points and no rebounds.
Here's what Eustachy had to say when asked about the Rams' renewed focus on free throwing shooting, which led to his thoughts on the new rules.
"Yeah, we have. We have done it from Day 1. Absolutely. We thought we'd worked on our press, and the way we broke (their press) was impressive, wasn't it? We worked on that from Day 1 because we though teams would try to extend to slow the clock down. I though Emmanuel was terrific. 9 out of 10. Loyola played without their best player. These rules, that's why I'm such a proponent against them. This young man, who we recruited, didn't graduate from junior college in two years so he went back and got his associate's degree and worked his tail off. He becomes Division I-eligible, and he was flat eliminated from that game and all the hard work he did to get into that game by ridiculous fouls. He didn't deserve that, and I told him that after the game. One time he had his hands straight up, and I felt really bad for him. I feel really bad for these guys who did what he just did. Everything he did to get on to this court, and he might as well have not come. He shouldn't have come. He should of stayed home. It's sad." 
Not often you see a coach standing up for an opposing player. Larry Eustachy, folks. 
Collegian Senior Sports Reporter Keegan Pope can be reached at kpope@collegian.com and on Twitter @ByKeeganPope.