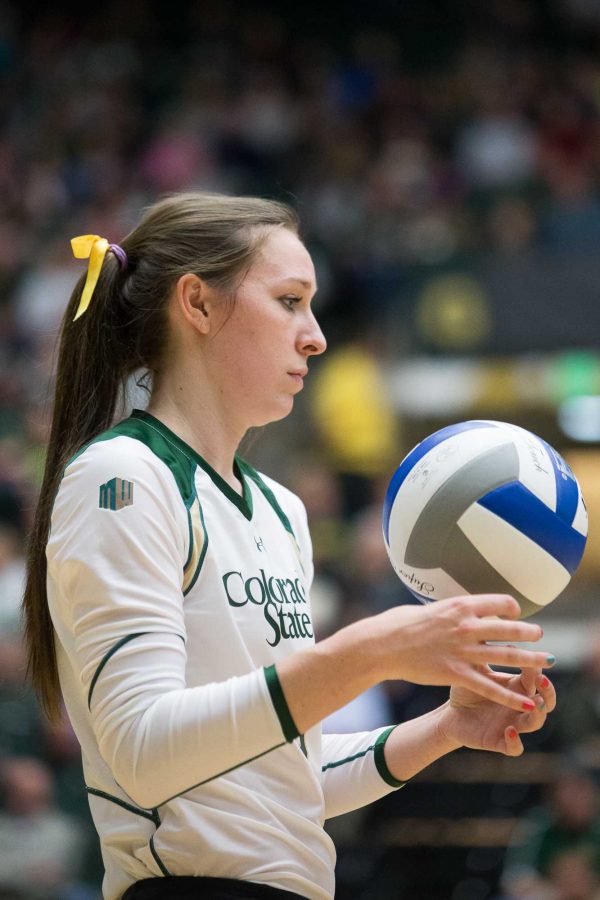 Adrianna Culbert just cannot stop winning awards.
The CSU volleyball star was named the espnW National Player of the Week, marking the second time she has earned the honor in her career (she won it once in 2014 as well). Culbert adds the espnW award to her already crowded mantle, which includes AVCA National Player of the Week honors Oct. 20. She has also earned both Offensive and Defensive MW Player of the Week awards, in addition to being recognized as the conference's Preseason Player of the Year.
Culbert posted 14 kills, 20 assists and 10 digs Thursday in a crucial sweep of Boise State to gain CSU some separation atop the conference standings. It was her seventh triple-double of the season, which is tied for the most in the nation along with Jo-Leigh Vervelde (Western Carolina). She followed that performance up with nine kills on .615 hitting, 27 assists, eight digs and five blocks in a win Saturday at Utah State.
In a Oct. 17 match at San Jose State, Culbert recorded the first quadruple-double in MW history with 10 kills, 20 assists, 13 digs and a career-high 11 blocks.
CSU hosts San Diego State Thursday at 7 p.m., followed by a 7:30 p.m. match Saturday against Nevada on Halloween night.
Collegian Sports Editor Emmett McCarthy can be reached by email at sports@collegian.com and on Twitter @emccarthy22.