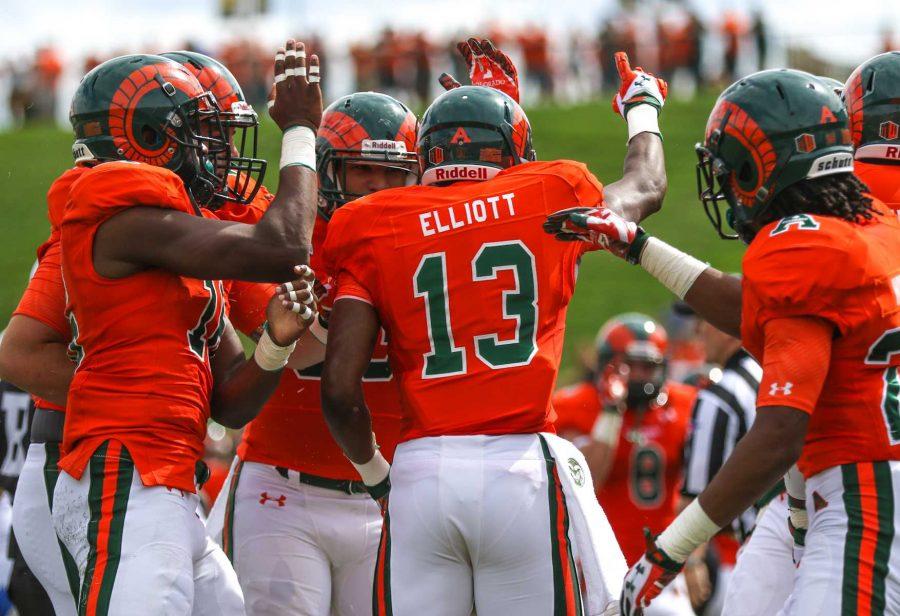 The Collegian Sports Desk weighs in on what to expect in Colorado State's match up with Minnesota and gives their score predictions:
Score: 21-17 Colorado State
Prediction: The Rams got more of a punching bag than a sparring partner in Savannah State. I thought TCU would wipe the floor with Minnesota, leaving the team with little confidence. But even though they played tough against the No. 2 team in the nation, I think the Gophers might be getting too much credit for simply hanging around. This game will depend on if CSU's defense can stop Minnesota's power running, if CSU's offensive line can limit the pass rush and how Nick Stevens will handle the pressure applied by the Gophers' front-seven. CSU has enough experience in those positions and Stevens has enough poise, so I like the Rams' chances Saturday.
Score: 28-21 Minnesota
Prediction: An early-season bump in the road against a good team that CSU falls just short of beating could be good for it in the long run. The Rams need one more game before everyone fully gels with each other and this coaching staff. I doubt Minnesota is the type of team that loses to an offense and defense still working on cohesion. CSU will compete with Minnesota, but one bad break for the Rams tilts this in the Gophers' favor. A close loss against a tough opponent will remind these Rams what it takes against top-tier teams after pummeling Savannah State last week. Perhaps this sparks a streak similar to last year's nine straight wins that followed a loss to Boise State in the second week of the season.
Score: 31-28 Minnesota
Prediction: The Rams outmanned the Savannah State Tigers last Saturday, but this week will look much different. I think Saturday's matchup comes down to the final quarter of the game, with the Gophers eventually proving to be too much for the Rams. The defense has their hands full with a formidable Minnesota offense, and the Rams' offense faces a tall task to put up a lot of points against a team that just held TCU, one of the nation's most explosive offenses, to just 23 points. The Rams will have to wait another week until they play CU to get a win over a Power 5 team for the fourth consecutive year.
Score: 27-21 Minnesota
Prediction: After the dismantling of Savannah State last Saturday, CSU will take a gigantic leap in level of competition against Minnesota. The Gophers have a big, powerful running attack that starts with quarterback Mitch Leidner, who boasts 17 career rushing touchdowns. CSU's offense will have its hands full with a Minnesota secondary who has intercepted 39 passes in the past 40 games. The team's defenses should balance each other out, but this one will come down to special teams. Colorado State's kicking game was abysmal last week, and the Rams will need to be able to put points on the board outside of scoring touchdowns. Look for CSU to be competitive throughout, but the Gophers will prevail in this one. 
Collegian Sports Desk can be reached at sports@collegian.com.