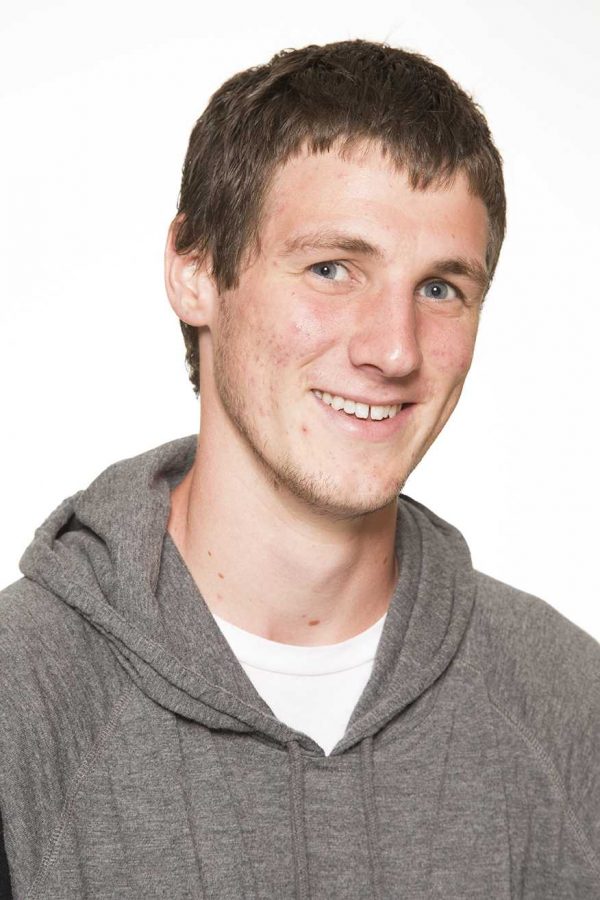 If the Rocky Mountain Showdown disappears for good after 2020, the Buffs' athletic department will have made a mistake.
CU athletic director Rick George's decision to not renew the contract between two schools whose rivalry began in 1893 would make the Buffs look like the weaker between the two, and would damage the image of its struggling football program even further.  
CU had no problem playing CSU until the Buffs got beat in two out of the last three years. Though they have traditionally thought of themselves as the "big brother" of the two universities, the Buffs' football team has lagged behind the Rams' as of late.
After firing two head coaches – Dan Hawkins and Jon Embree – who together amassed a 17-43 record over five years, CU's athletic department faced a $7.5 million dollar shortfall in 2013, which was largely due to the more than $5 million it paid in severance fees to Hawkins and Embree, according to a 
Daily Camera article
.
Meanwhile, CSU is still enjoying the $5 million it received when Florida hired away Jim McElwain last year and was forced to pay a record-buyout.
Considering all that, CU's perspective on a game with CSU that's failed to sell out Sports Authority Field in recent years (last year was the first time more than 60,000 were at Mile High for the Showdown since 2010, according to the Coloradoan) might make sense from a business standpoint.
But why not move the Showdown back to the schools' respective campuses? Take turns alternating as hosts, and the gate revenue from a capacity-crowd goes to the home team.
Discontinuing the series might make sense from a football perspective for CU, too, if it really believes there is no gain to be had in a bout with the Rams. This viewpoint makes a little bit of sense since CU really should be handling the Rams by virtue of its Power-5 Conference status as part of the Pac-12. Many are of the mindset that if the Buffs win, it looks like no big deal because they were supposed to, and if they lose, it's an upset. But no matter the conference, it still feels like a big deal to both teams when either one wins this game.
Football programs are built by signing the best possible recruits coming out of high school. The teams that recruit the best tend to be the best. Achieving the status of the superior football program in the state has to help with recruiting, especially when it comes to in-state prospects.
"That's another thing you can sell recruits is that we beat that school," CSU senior offensive lineman Sam Carlson said Tuesday.
Currently, there are 31 players from Colorado on CU's roster and more than 50 on CSU's. It has to be important to both programs to be able to out-recruit the other.
The Rocky Mountain Showdown provides hard evidence in revealing which program is better. By not renewing a Showdown contract, CU strips itself of the chance to prove its dominance in the state.
CU would be hoping it can recruit in-state players who care more about playing in a conference such as the Pac-12 more than actually winning games if it decides to discontinue its oldest football rivalry. I have a hard time imagining there are tons of talented prospects out there who want to play for a program in shambles rather than one that competes in its conference, beats its in-state rival in recent years and reaches bowl games.
If the Buffs do get their program turned around to the point of finally being competitive in their conference, then I could see how they would have an advantage recruiting over CSU, even without proving they can beat the Rams, because of their Pac-12 membership.
But the Buffs could use the Rocky Mountain Showdown as a tool in recruiting the way Carlson mentioned, which could potentially accelerate their rebuilding process if they could win it.
Plus, I don't see any school out there the Buffs would have more fun playing – and their fans more fun watching – than their oldest rivals, the Rams. If for nothing else, they should renew it for the students and fans. The Rocky Mountain Showdown isn't the reason CU's program has been hampered lately. Its the team's abysmal record in the Pac-12 which holds it back.
Let the the Rocky Mountain Showdown go on.
Collegian Assistant Sports Editor Sam Lounsberry can be reached at sports@collegian.com and on Twitter
@samlounz
.