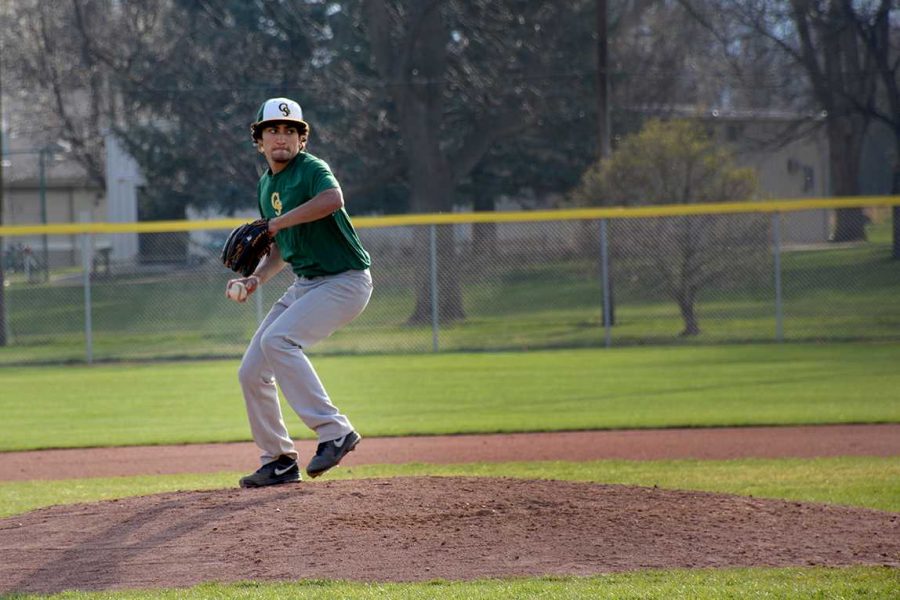 When CSU's club baseball team travels to Nelson Farms Field in Johnstown, Colorado, this weekend for a three-game series with rival CU, it could be facing an entirely different Buffs team than the one it beat three out of four games two weeks ago.
The Rams took down their rivals 4-2, 6-5 and 6-2 before losing in the fourth game of the series 10-2 the weekend before last. But that four-game series occurred during the University of Colorado's spring break, and several of the Buffs' top players left for vacation and did not make the lineup against the Rams.
"From what I heard, they didn't have all their players two weekends ago when we played them. They will be full-staffed this weekend and we're going in expecting a different team," CSU head coach Brian Dilley said.
Dilley admitted to going deeper into the roster for that fourth game to get some younger and less-experienced players some innings, and senior outfielder Matt Hart acknowledged that fact while still expressing the loss as inexcusable.
"It's never good to lose to CU. We weren't happy with it," Hart stated.
Luckily for CSU, though, that final game was not counted as part of their Mid-America West Conference record, so the Rams sit at first in the four-team league at 6-0 above Northern Colorado (3-3), Wyoming (3-6) and Colorado (3-6).
But the Rams still didn't take the loss to their in-state rivals well.
"We aim to win every single series against them and every single game against them," Dilley said.
Hart echoed that sentiment.
"Even though we played some of our second guys and it didn't count (toward conference), we still want to win them all," Hart said.
With a double-header Saturday followed by the finale to the three-game series with the Buffs Sunday, Dilley will likely start Alex Marshall on the mound for game one, and then Tate Hughes and Mitch Nelson in the latter two. Marshall is leading the team in wins with a 3-2 record on the season, but is recording a higher-than-desired 6.25 ERA.
"Expect (Marshall) to go out there and continually improve," Dilley said. "He hasn't had the best numbers so far this year, but he is the guy that we're gonna lean on in the pitching staff and expect him to be the guy who leads us to a national championship this year."
Hart thinks Marshall's skill set will counter the Buffs' batters well, but the Rams' field behind Marshall will have to be ready for some action.
"They have some guys that can swing it, they're a pretty young team, not too much pop, but they have some guys that will put the bat on the ball," Hart said. "Marshall is more of our bulldog. (He) pounds the zone a lot. We rely on him to pitch to contact."
Look for Jake Walker to lead CSU's offensive effort. As a freshman, Walker has emerged as possibly CSU's most important and reliable batter. He leads the Rams in hits with 25 and runs with 22 while hitting an incredible .521 for a rank of fourth in batting average among all National Club Baseball Association Division I players.
"I expect him to continue to tear it up the way he is," Dilley said of Walker. "I would consider him the heartbeat of this team right now."
The Rams missed Walker due to a test he had to take when they traveled to Western Nebraska for an April 1 game and were shut out 5-0. CSU beat the same team 14-11 a week before in Fort Collins.
"Our team was the flattest it's ever been (without Walker). He brings something to the lineup that makes everyone spark, and just brings the energy," Dilley said.
With a sweep of CU this weekend to remain undefeated in the Mid-America West, the Rams would basically guarantee themselves an NCBA regional series to fight for a trip to the NCBA World Series May 22.
"It's real important for us to win it, that would put us at 9-0 in conference which would pretty much lock us in for regionals," Hart said.
Collegian Sports Reporter Sam Lounsberry can be reached at sports@collegian.com and on Twitter @samlounz.