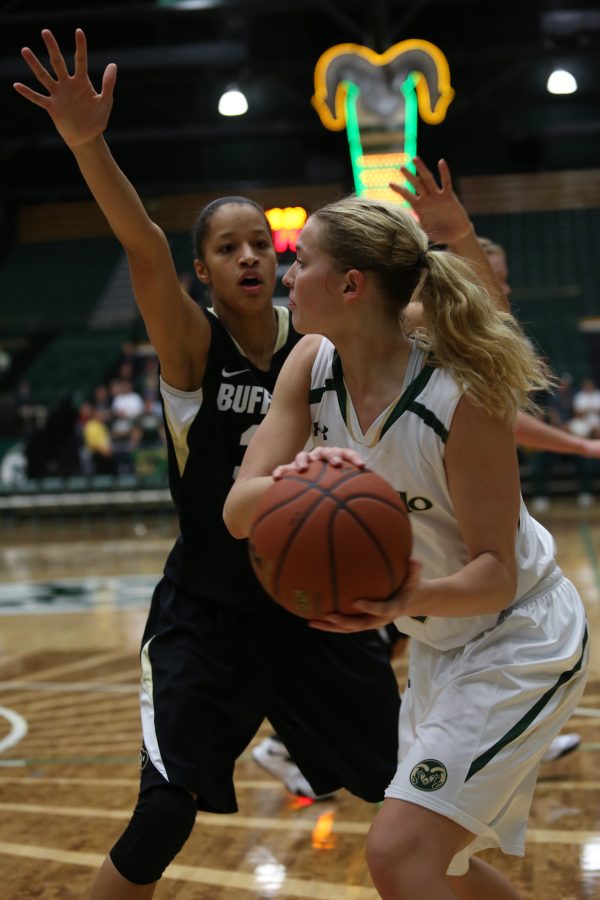 For the first time in more than a decade, the Colorado State women's basketball team will have a target on its back when the Rams open Mountain West conference play after the New Year.
It was announced Tuesday morning that CSU, last year's Mountain West regular season conference champion, was selected by the league's media members to repeat as conference champions.
Coming off of a 25-8 season that saw them reach the title game of the Mountain West Conference Championship and an NIT appearance, CSU received 21 of 28 first-place votes and 276 total points, while Boise State ranked second with 241 points and four first-places votes and Wyoming rounded out the top three at 235 points and three first-place votes.
It is just the second time in the history of the Mountain West that Colorado State has been predicted to win the league title. The Rams also received a first-place projection prior to the 2001-02 season.
Sophomore Ellen Nystrom was also named first-team All-Mountain West along with Wyoming senior Kayla Woodward, Boise State senior Deanna Weaver, Fresno State senior Alex Sheedy and San José State senior Ta'Rea Cunnigan.
San Diego State freshman McKynzie Fort was named Preseason Freshman of the Year, while transfer Camille Redmon earned Preseason Newcomer of the Year honors for Boise State.
Last year, Nystrom became the most decorated CSU athlete in a single season with four all-conference awards: Co-Freshman of the year, second-team all-Mountain West, All-Defensive team and All-Freshman team.
The Rams open their 2014-15 campaign on Thursday, October 30 when they take on Division II Metro State College at Moby Arena.
Collegian Sports Editor Keegan Pope can be reached at kpope@collegian.com and on Twitter @ByKeeganPope.