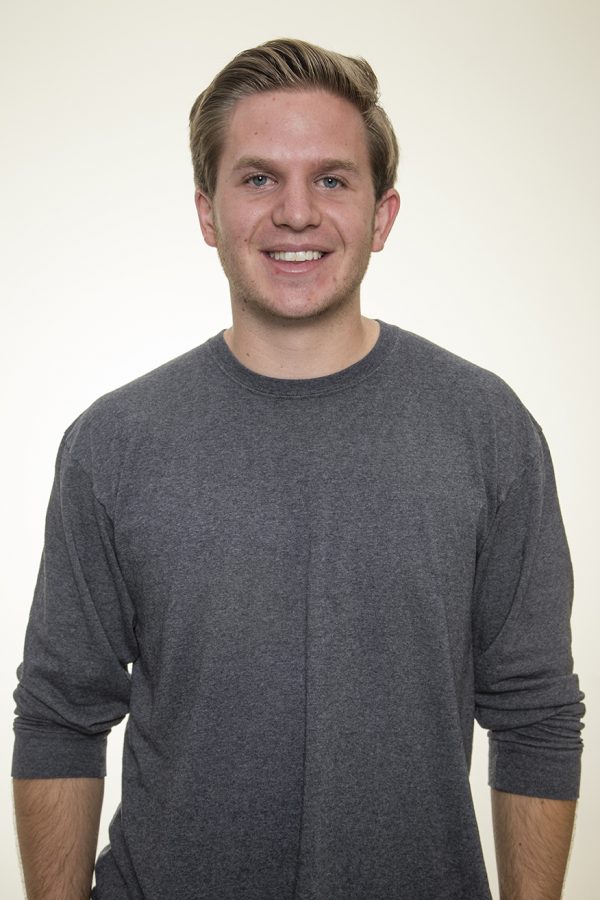 Bradlee Van Pelt brought it in 2002, when, after a 23-yard touchdown run, the brash Colorado State quarterback spiked the ball off of the helmet of University of Colorado defensive back Rod Sneed.
Gartrell Johnson, one of the best running backs in program history, brought it when he chest-bumped Ram legend Joey Porter after a touchdown run during a 2008 game against Brigham Young.
And, Rashard Higgins, CSU's outspoken star wide receiver, brought it in Saturday's postgame press conference where he described his 73-yard touchdown catch and run, in which he left a Tulsa defender checking the field for his laundry after Higgins turned him in a complete 360 before outrunning him to the endzone.
While all three have each brought their individual talents to Fort Collins, they have also brought something else: Attitude.
But, before you label them – and especially Higgins – as cocky, overconfident or arrogant, check the history of Colorado State football when each of the three donned the green and gold.
Van Pelt is one of the most decorated and beloved players in Colorado State history for his relentless "never say die" attitude and unquestionable toughness.
Johnson became the first player to lead CSU in rushing for three consecutive seasons since E.J. Watson (1993–95), and recorded CSU's first 1,000-yard season since Kyle Bell in 2005. He had arguably the greatest single-game rushing performance in team postseason history when he rushed for 286 yards and two touchdowns while also catching five passes for 90 yards in the 2008 New Mexico Bowl.
Higgins, just a sophomore, is quickly establishing himself as one of the best wideouts in team history after catching 68 passes last year, a school record for freshmen. This year, Higgins has done nothing but impress by tallying 34 catches for 582 yards and eight touchdowns while becoming the fastest player in team history to catch 100 passes in a career (19 games).
"I think it was Fred (Zerblis), he was my lead block, coming out to get the cornerback," Higgins recalled of his touchdown. "It was just me and the safety. I put a move on him, made him look dirty.
"….Man, he's still looking for me."
And while that quote is nightmare for anyone who has ever worked on a media relations staff, it represents exactly what players like Higgins have brought to the Colorado State program.
Like Higgins, the Rams refuse to back down from anyone.
And, if you asked head coach Jim McElwain, that's exactly how he wants it.
He may not like the individual attention on Higgins, or the sometimes over-the-top bravado he speaks, but the confidence and attitude that comes along with those things has rubbed off on a Rams team that is off to its best start in more than a decade. Higgins, along with players like Alabama transfer Dee Hart, exerts a fire that has caught on within the entire Rams program.
To put it bluntly, Higgins has been a key piece in bringing the Colorado State football program back from the dead.
You may not like Hollywood's antics, but you damn sure can't argue his results.
The Pope has spoken.
Collegian Sports Editor Keegan Pope can be reached at kpope@collegian.com and on Twitter @ByKeeganPope.