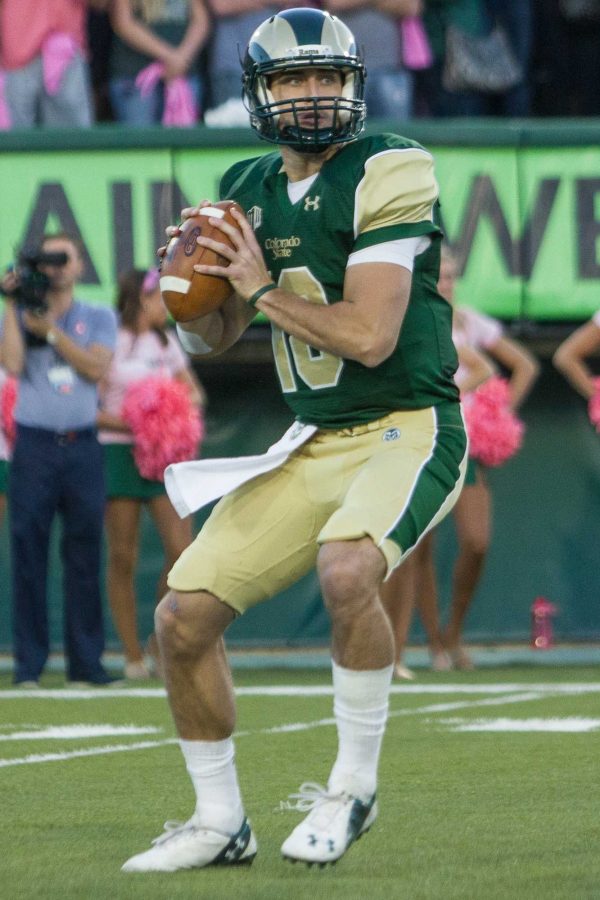 Eliott Foust
Grayson garners player of the week awards
Colorado State quarterback Garrett Grayson picked up a trio of awards Monday afternoon when he was named the Mountain West Offensive Player of the Week, the College Football Performance National Performer of the Week and the CFP National Quarterback of the Week.
Grayson completed 18 of 21 passes for 390 yards and five touchdowns in Colorado State's 45-31 rout of rival Wyoming on Saturday night. This is the senior's first weekly award from any publication.
 CSU volleyball drops one spot in top-25 rankings, jumps up two in RPI
After a weekend sweep of Boise State and Utah State, the Colorado State women's volleyball team dropped one spot to No. 7 in the American Volleyball Coaches Association weekly poll. While the Rams dropped one spot, Penn State (20-3) took the Rams' spot at No. 6.
However, the Rams moved up two spots to No. 14 in the Rating Percentage Index. The RPI generally plays a large role in NCAA tournament seeding and determining the 16 first- and second-round host sites. It is based off of three categories: a team's winning percentage (25 percent), its opponents' winning percentage (50 percent) and the winning percentage of its opponents' opponents (25 percent).
 CSU-Hawaii game to be televised on ESPNU
Colorado State's Nov. 8 home football game against Hawai'i will kick off at 5 p.m. MT and be televised on ESPNU, the Mountain West and ESPN announced Monday. CSU has sold out its last two home contests versus Utah State and Wyoming, both of which had 5 p.m. kickoff times.
Collegian Sports Desk can be reached at sports@collegian.com and on Twitter @CollegianCSport.