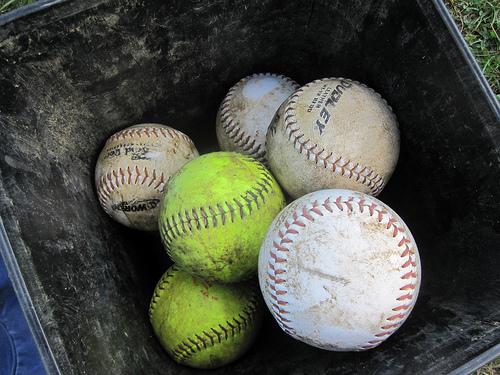 When you think of a most valuable player, many would think of Derek Jeter in his prime, Peyton Manning of the Denver Broncos or even Patrick Sharp of the Chicago Blackhawks. All players who started as a rookie their first year in the game and have made their way to the top through dedication, perseverance and work ethic.
This year, Chelsea Biglow of the CSU softball team is the Collegian's spring 2014 MVP. Biglow is a four-year starter for the Rams, playing in all but one of her 197 games at CSU.
"She has the greatest arm I have seen and one of the best in the entire Mountain West Conference, " head coach Jen Fisher said. "She throws at the speed many would wish to have and has a tremendous game sense."
Fisher described Biglow as an extension of the teams coaching staff. As a third baseman for the team, she has been able to relay signs from the coaches as well as be the solid support system at the plate for the last four years.
This season in particular, Biglow has had 139 at bats, racking up 21 runs, 44 hits,  eight doubles, two triples,  two home runs and 18 runs batted in while maintaining a .371 batting average. Her glove on the field and bat at the plate has been a pivotal contributor to the 31-15,12-9 MW season thus far.
When Fisher was asked what was one single moment this season that stood out to her the most about Biglow, she responded saying:
"With two outs, Biglow stepped up to the plate and hit a triple down the line to go into extra innings," Fisher said. "That was huge. The triple scored Haley David from first base and we ended up winning that game into extra innings."
No only does Biglow continuously move runners around the bases in any given game, she also has a strong glove on the field.
"There was one game this season when me and our third baseman, Haley Hutton, turned a double play," Biglow said. "I think that was one of my favorite moments this year because the ball has to be hit just right and the players have to be in perfect timing to make it happen."
Biglow is not only dedicated on the softball diamond, but off the field as well. As a business major, Fisher finds herself catching Biglow studying in most of her free time as she puts a great deal of effort into the best grades possible.
Fisher also mentioned that Biglow is pursuing a career to someday work for Under Armor and Addidas.
While Biglow might not be the most recognized player off all CSU athletics, she stands out with her continuous drive to be the best. She has been apart of the Ram family for the last four years earning honors in All-MW Academics as well as being a name to All-Mountain West.
"Honestly, It is just an honor to be this season's MVP," Biglow said. "I walk around and see so many other athletes that deserve the exact same thing."
Biglow not only deserves this award but is so humble about it that she wanted to congratulate the rest of her senior class and the season it has had because she would not be here without the support of all of them.
Collegian Assistant Sports Editor Haleigh Hamblin can be reached at sports@collegian.com and on Twitter @haleighhamblin.
Fun fact about Chelsea Biglow:
She was  in an orchestra for three years playing the viola.