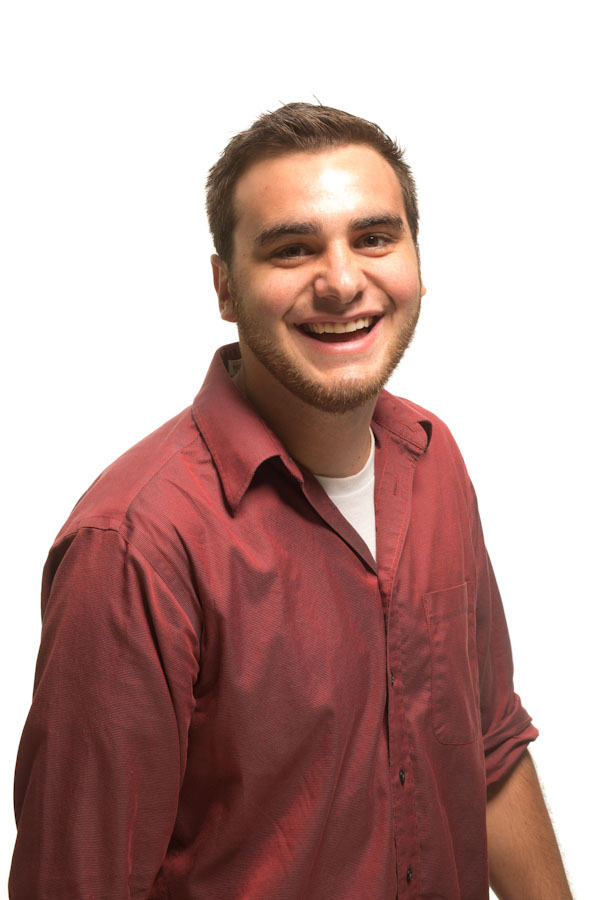 There's nothing in this world that can make you feel the way the "sports moment" does.
That moment — the one that makes your heart skip a beat, turns breathing into an afterthought, shoots chills up and down the sides of your body and raises the hair on your arm — is pure euphoria.
This year, I've been blessed (and somewhat spoiled) with getting more than my fair share of the sports moment while covering Colorado State athletics as the sports editor of the Collegian. I was on hand through the highs and lows, talked to athletes crying both tears of joy and sadness, watched coaches laugh and storm out of the press conference room in anger.
Those are moments you'll never forget.
When I look back on college years from now, I won't think about classes. I'll remember being at Bryant-Denny Stadium, hearing 101,000 people belt out the chorus to "Sweet Home Alabama." I'll think about the time I watched Donnell Alexander stretch for the pylon in Albuquerque for a game-tying two-point conversion in the New Mexico Bowl. I'll reflect on sitting through three overtimes on press row in Las Vegas and I'll never forget the atmosphere inside the locker room after the women's basketball team lost the Mountain West title game the following day.
 But, the sports moment is different for people like me. Win or lose, good or bad, I was still there no matter the circumstance. It's a tricky position being both a CSU student and a member of the media, but it's perfect for my duty as the student voice of the sports desk to this newspaper.
I can honestly say that the sports moment players and students experience is just as good to me, all for another reason.
You learn to channel those emotions in a different way. You capture the moment happening right before your eyes, letting the endorphins travel from your brain into your fingertips that furiously pound the innocent keyboard of your laptop that's already suffered too many late-night deadline beatings.
Some columns you write are better than others. The most meaningful piece of advice I've ever received compared writing stories to playing baseball. You'll strike out from time to time, while others you know knock it out of the park. The best part is that there's always another opportunity to step up to the plate.
The sports moment for a journalist occurs the next day when the work you create is printed on recycled paper. When your reader is able to feel every emotion that came with last night's game or result simply by reading the words stamped in ink from left to right, you've passed it along to another person.
My sports moments come from writing about an ecstatic 9-year-old kid interacting with the football team, telling the story of how Jim McElwain refers to Jared Roberts as "Kicker" despite having the game of his life and coming up with a far-fetched idea about how the east basketball hoop at Moby Arena is cursed, but finding a way to back it up.
No matter what side you're on, everybody loves the sports moment in their own way. I'd like to thank the players and coaches of Colorado State athletics for allowing me to sit along for the ride. I'd also like to apologize for having to pester them during the times I could tell that talking to me was probably the last thing on Earth they wanted to do.
Take the sports moment how you will; hold onto it, cherish it and embrace every ounce of emotion that goes into it. There's no way of telling how long it will be until the next one comes along.
Collegian Sports Editor Quentin Sickafoose can be reached at sports@collegian.com and on Twitter @QSickafoose.