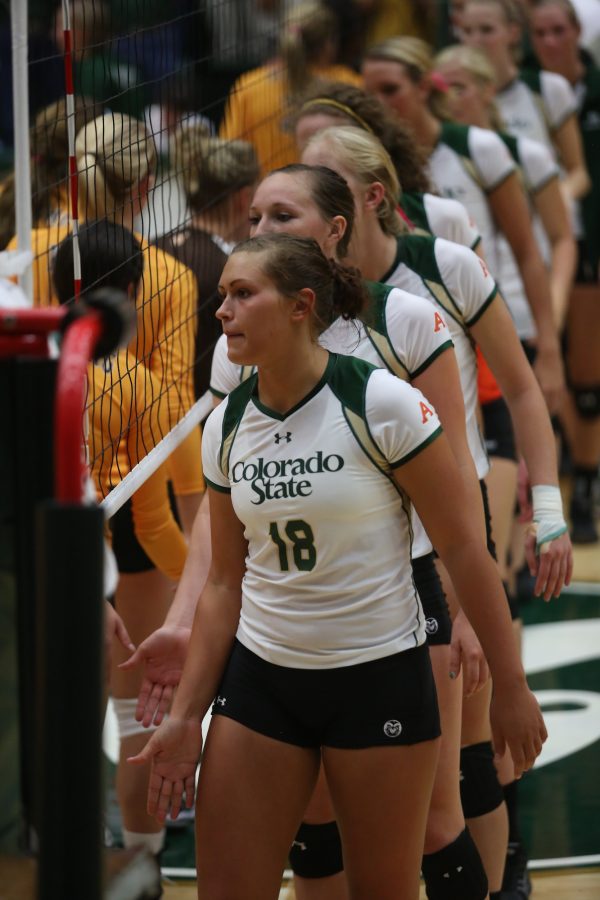 The Colorado State volleyball team won't back down from anyone this season, head coach Tom Hilbert made sure of that.
The Rams, who finished last season 28-2 while advancing to their 19th consecutive NCAA tournament, announced their 2014 schedule Thursday morning. Headlining next year's campaign is a matchup with national runner-up and second-ranked Wisconsin on Sept. 6 at Moby Arena. The Badgers return two All-Americans as well as the national coach of the year after advancing to the title match only to fall to rival Penn State for the third time last season. Along with the Badgers, Colorado State will play five other NCAA tournament teams from last season as well as four who won their league championships.
"Our fans appreciate good volleyball, and by bringing in some of the best teams in the United States, it's a great chance for us to showcase the sport of volleyball at Moby Arena," Hilbert said in statement released by the University. "My goal for the Wisconsin match is to have a great volleyball match in front of a lot of people, because that helps grow the game of volleyball. Of course we're going to work hard to try and win that game, as well."
Colorado State opens play on August 30 against Virginia Commonwealth as part of the Rams Volleyball Classic. The Rams will then take on perennial power UC Santa Barbara later that night before meeting Marquette for a matchup at noon the next day. Both UCSB and Marquette made the NCAA tournament last season while VCU finished second in the Atlantic 10 Conference with a 26-8 record.
The Rams will then make the short trip to Greeley to face rival Northern Colorado in the first leg of the Colorado State/Northern Colorado Tournament on September 3. CSU will then face MEAC champion Florida A&M on September 5 before meeting Wisconsin for the one of the most anticipated matchups at Moby Arena in recent memory.
They will then host rival Denver on Sept. 9 before traveling to Las Cruces, NM to take on former Mountain West rival BYU and New Mexico State on Sept. 12. Following a quick trip to take on Texas-El Paso, Colorado State will complete the non-conference portion of its schedule in Tempe, Ariz., when it takes on Arizona State, Pepperdine, and North Carolina Central over two days.
The Rams will open league play at Utah State Sept. 25 before traveling to take on Boise State Sept. 27. Unlike last season, the Rams will play just 18 conference games instead of 20, playing Nevada and San Jose State only once. Colorado State will close the regular season Nov. 26 against rival Wyoming at Moby Arena.
Collegian Sports Editor Keegan Pope can be reached at kpope@collegian.com and on Twitter @kpopecollegian.com