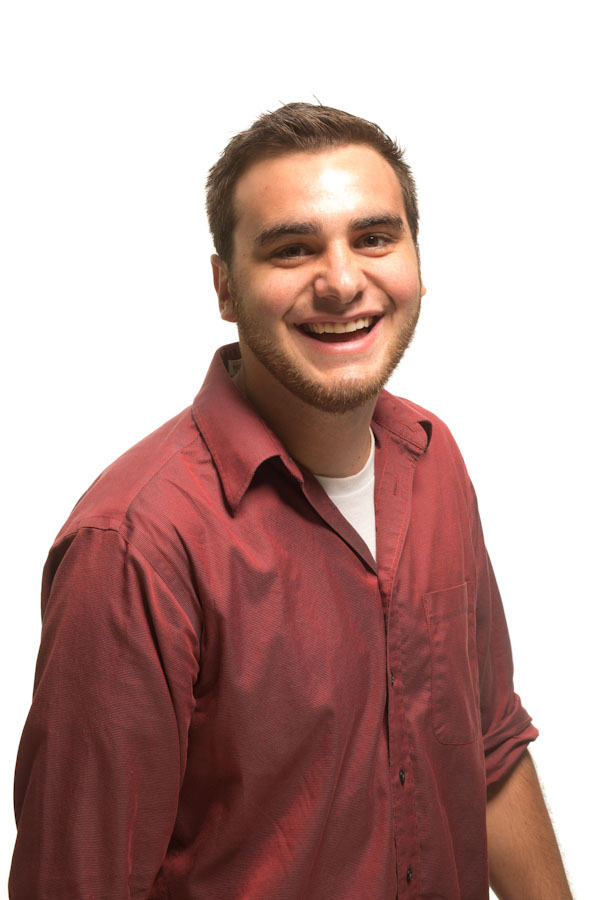 COMMERCE CITY — There is such a thing as a race for second place. In fact, there's one on the CSU football team that has already begun to heat up and shows no sign of stopping anytime in the near future.
It's a tricky spot to be in as a backup quarterback. You've got to put in the same amount of work as the starter, except he'll be the one throwing the touchdown passes while you watch from a distance. And when that guy ahead of you is Garrett Grayson, you're in even more of a pickle.
This CSU squad belongs to Grayson — no doubt about it. Last season's leadership in Weston Richburg, Crockett Gillmore and Shaquil Barrett has left the program, putting him at the helm of the Rams heading into his senior season.
But keep in mind what will happen in about eight months when the 2014 season comes to an end. If Saturday's scrimmage at Dick's Sporting Goods Park gave any insight of what's to come, it's that Grayson will be passing the torch along to redshirt freshman Nick Stevens come December.
Yup, the 19 year-old kid pacing the Colorado State sideline; observing, reading, analyzing how Grayson executes the exact same calls from the identical playbook they each have embedded in their brains.
Seems bold to say considering Stevens is joined by Craig Leonard, another strong candidate in the race for backup. Plus, head coach Jim McElwain landed himself a three-star high school recruit in Coleman Key out of Oklahoma.
But Stevens, a teenager from Murrieta, Calif., has a look which resembles that of a Division I huddle leader.
Stevens took the field in front of roughly 1,000 fans over the weekend and gave up a few early mistakes. He misjudged his first couple pass attempts pretty badly and even threw a pick-six in the first half of the Rams' scrimmage.
However, it was his ability to bounce back that put him back on the map – a quality we've seen in Grayson after claiming the 2013 New Mexico Bowl title after getting out to a 1-3 start.
The early incompletions proved to be cobwebs Stevens was able to dust off and put behind him once he dug in and got to work. From there, he fired off 166 yards and two touchdowns, ending the day converting on 12 of his 18 throws.
Once he began to find his groove, McElwain threw Stevens in the mix of the first-team offense for a possession, giving him a shot at working with the players Grayson gets to utilize. The youngin shined in his opportunity, driving the offense straight down the field before capping a touchdown drive off with a 39-yard toss to wide receiver Joe Hansley.
Respect is given where respect is due.
"He's great at managing the huddle, he's a leader, he can throw the ball well, he makes great decisions," Hansley said. "I think he did good."
From there, Stevens was clicking with a swagger that should keep the other quarterbacks on the roster on their toes as the spring season carries on. He's shown that he has what it takes, finding a way to look at home in the pocket, shouting out orders from the shotgun like a leader does.
Oh yeah, the guy has composure too.
The strongest part of Stevens' display was seen as Saturday afternoon neared a final wrap. McElwain laid out an overtime-type test, resembling almost a two-minute drill. Despite being under pressure and in a hurry, Stevens was money, tossing a touchdown to Robert Ruiz on a crossing pattern that couldn't have been placed any more beautifully.
"Nick's a good player, guys. He's got a bright future," McElwain said. "He took them right down. There again, I feel good about him."
Someone will have to lead the team when Grayson moves on. Although that day is nowhere in sight, Stevens currently leads the race.
Collegian Sports Editor Quentin Sickafoose can be reached at sports@collegian.com and on Twitter @QSickafoose.